Are you looking for something that catches the eye? In this article we will talk about different elements of lighting and outdoor furniture, such as string lights, street lamps and various decorative elements. Are you ready to be inspired? Let's begin.
The luminous tailpieces
The luminous tailpieces are perfect for illuminating and decorating your outdoor spaces, such as a garden or terraces, but not only. They are perfect if you are organizing a contract area or you need to organize an event outside and you don't know how to set up the spaces.
Among other things, they have variable lengths and this will allow you to illuminate even large sizes, enhance the spaces and capture attention. The string lights on our site are also available in different colors and all have an e27 lamp holder, making them suitable for most bulbs.
Another characteristic of the stringers is that they must be of quality and resistant, since they are in contact with external environments and are therefore exposed to rain and other atmospheric agents.
Based on your preferences, you will be able to evaluate strings of different colors, as well as different shapes and lengths. Versatility is the basis of these lighting fixtures and on our site, you will find bread for your teeth, thanks to the wide range of string beads we have.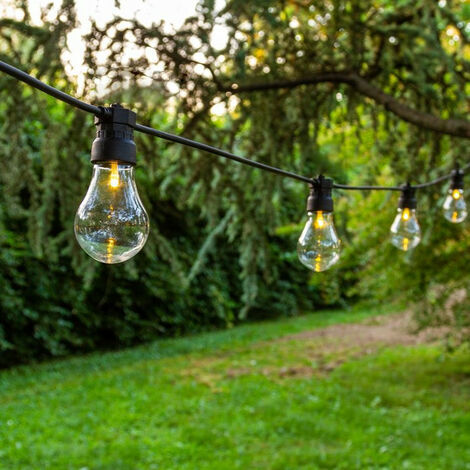 Garden lampposts
Garden raspberries are perfect for creating space outdoors, because they accompany along the paths and define the setting. They are available with distribution from free to directed beam. It is also important that they are versatile, so that it is possible to integrate projectors, sockets, as well as passive infrared sensors and emergency lights.
In addition to these features, a good garden lamp must be practical and easy to use, therefore it is an added value that they are switched on and off by motion sensors.
Another aspect to consider when choosing your garden lamps is only the shapes and colors, to be evaluated based on the style of your garden. In fact, on our site you will find various brands that make these street lamps, so you can find the right one based on thesetting you need to illuminate and enhance.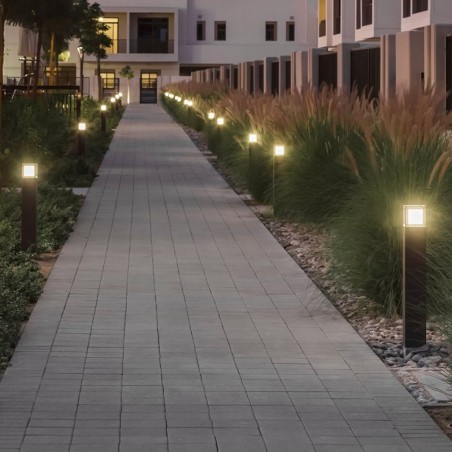 Decorative elements
Decorative elements are a plus for your garden or terrace. They furnish the setting, furnish it and according to the choice of style, they will help to make a space more playful or more elegant.
For example, if you are looking for nicer elements, we can only recommend some of Slide Design's works, such as Amore, Wow or Ambrogio. They are elements that catch the eye, communicate joy and lightness.
Thanks to their essential lines, they communicate emotion and make the setting more extravagant.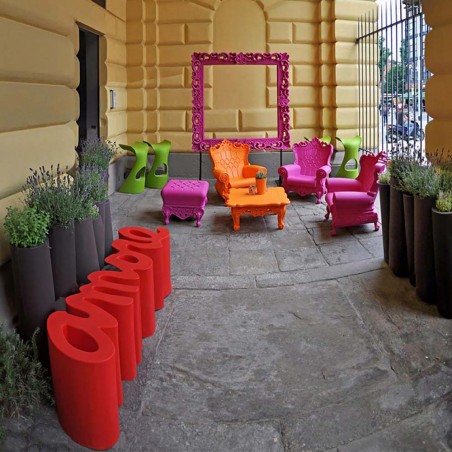 You will find all this and much more on our Diffusione Luce website.
Written by Alice Pruccoli