Out of time and space, with a futuristic and three-dimensional design, this is Matrix, the new table lamp by Fontana, one of a kind.
Its design is essential and simple, as well as its shapes, refined and non-trivial. Precisely for this reason it already appears to be a full-fledged one of the cult of furniture and fashion of 2022.
In fact, Matrix was born from the idea and creativity of Oskar Peet and Sophie Mensen, established designers of the latest generation and founders of Studio OS Δ OOS based in Eindhoven.
"For us the beauty of FontanaArte for Matrix lies in the way in which the elongated grid captures the light as it passes through it, making the invisible visible." - states the OS ∆ OOS studio - "When this shell bends, transparency through the the luminaire itself vanishes but the visible light grows; both dependent on each other but operating independently. ", conclude the creatives."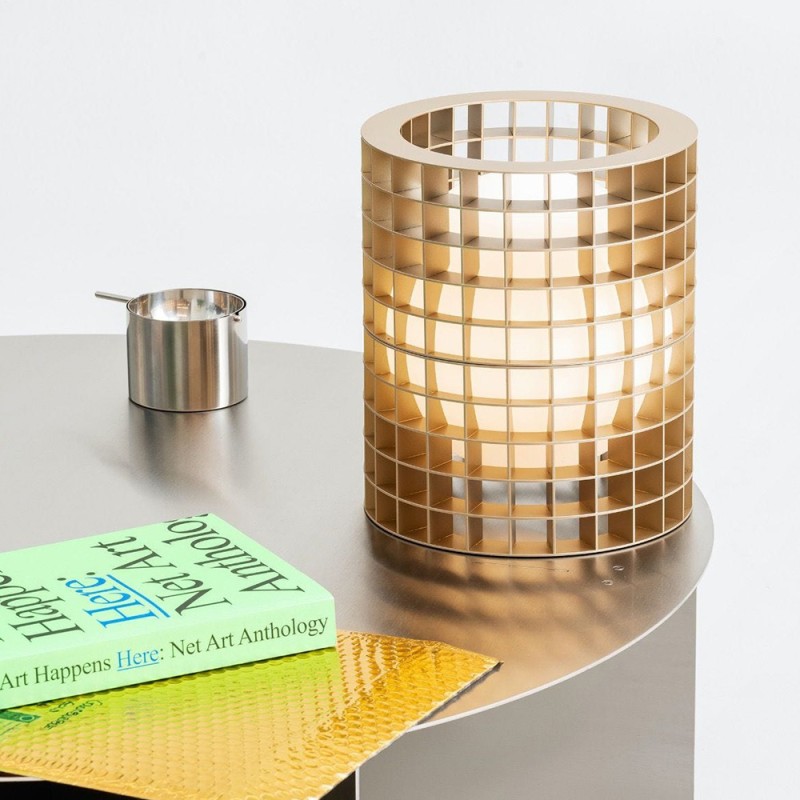 Matrix, Fontana Arte
Specifically, Matrix is ​​a table lamp, with an LED light source and dimmer to calibrate the desired light intensity. equipped with a painted metal structure and a frosted blown glass sphere.
The design, on the other hand, is something absolutely innovative and never seen before. The same word matrix in fact refers to mathematics and square matrices, or rather a combination of rows and columns. The idea comes from architectural constructions and solutions for multipurpose situations, taking up the concept of form that meets function.
In fact, the lamp perfectly recalls this style, while to create the third dimension a circle has been inserted that surrounds the matrix like a ring. Once these elements are combined and the light source is inserted inside the matrix, there will then be a soft and diffused lighting.
The goal with Matrix was to create a system to allow infinite configurations and thanks to its components, beautiful geometric shadows are cast on the surrounding surfaces. Matrix is ​​then available in two sizes: large and medium, and in two colors: white or gold and white.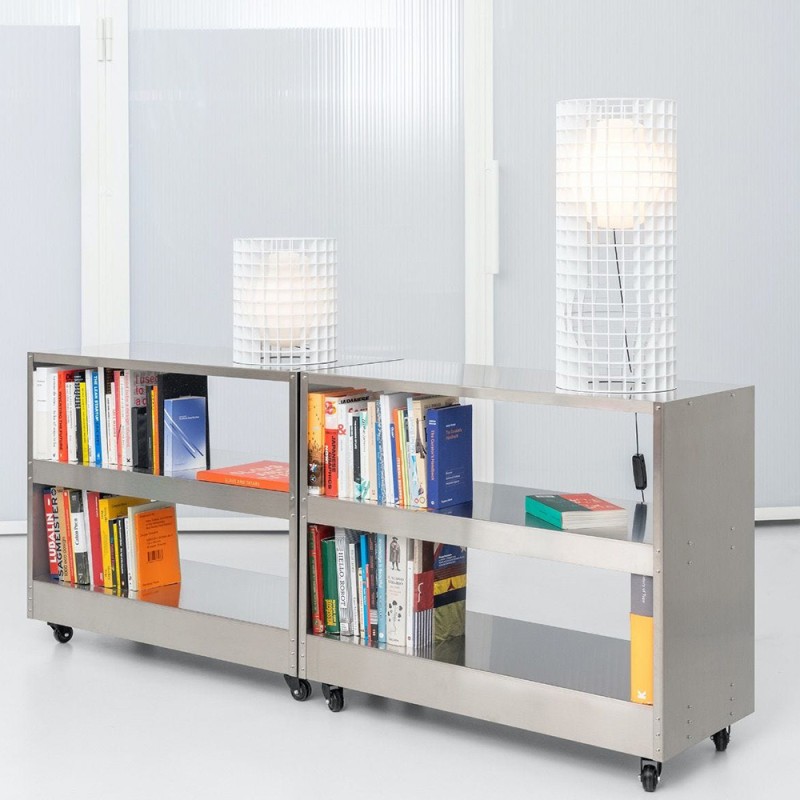 Come and discover Matrix in its splendid colors on our Diffusione Luce website!
Written by Alice Pruccoli