The Kap recessed downlights make the setting warm and elegant thanks to their design and they are made by Flos, a company founded in Merano in 1962. Flos is recognized as an international leader in the production of high-end designer lighting and innovative lighting systems for both the residential and professional sectors.
Their goal is to create elements that go beyond simple lighting, in order to express new ideas and explore new emotions.
Easy Kap downlights
One of the best-selling and most effective models of these downlights is the Easy Kap version. It is a recessed lighting fixture, available in version with fixed and adjustable light emission, capable of completely adapting to the architecture and the surrounding setting, thanks to the detail of the optical unit without visible sight.
It is also ideal for LED bulbs with GU10 base, working directly in 100-240V without the power supply and the technological version with integrated high brightness LED available in different powers and light opening beams. It is also equipped with an aluminum body for the three versions of 50, 80 and 105 mm, with finishes in liquid paint, powder and / or metallic copper.
In the Led version body is also equipped with a diffuser made of thermoplastic material which favors a perfect light distribution and makes the spotlight IP54 for use also outdoors.
All Kap spotlights are dimmable so have the ability to adjust the light intensity through the Dimmable DALI, 0-10V, CASAMBI, and Triac systems depending on the power supply or bulb used.
Thanks also to the fact that it does not even require an installation frame, it is considered a very practical and comfortable downlight.
It is also available in multiple powers, square or round version and in multiple colors, such as white, gold, copper, blue and black.
In fact, as mentioned above, it is an extremely versatile downlight, thanks to its refined design that gives elegance and refinement to the setting.
Kap Wall washer
These Kap Wall washer downlights with a refined design are equipped with an asymmetrical optic for the lighting of vertical surfaces, thus giving the environment greater depth. It fits perfectly in clubs, galleries but also in domestic setting. They are available in black, white, brown and brushed aluminum. Thanks to their versatility they are a piece that cannot be missed.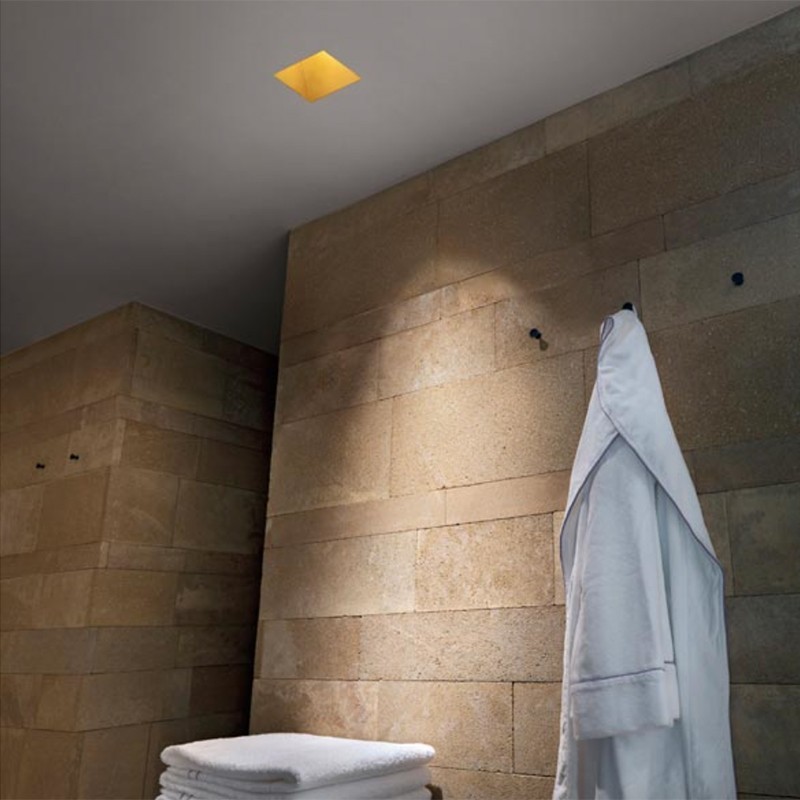 Kap downlight
The Kap downlight is a model that adapts very well to any setting, thanks to the detail of the optical unit without visible edges. This version features an aluminum body with liquid paint and metallic copper finish and is available in 4 diameters: 50 mm, 80 mm, 105 mm and 145 mm. The Kap downlight also includes in the main body a radiator for temperature control and a diffuser made of thermoplastic material, which favors perfect light distribution. Kap is also available in the surface-mounted version as in the photo below, with a cylinder or cube that you can always find through our store.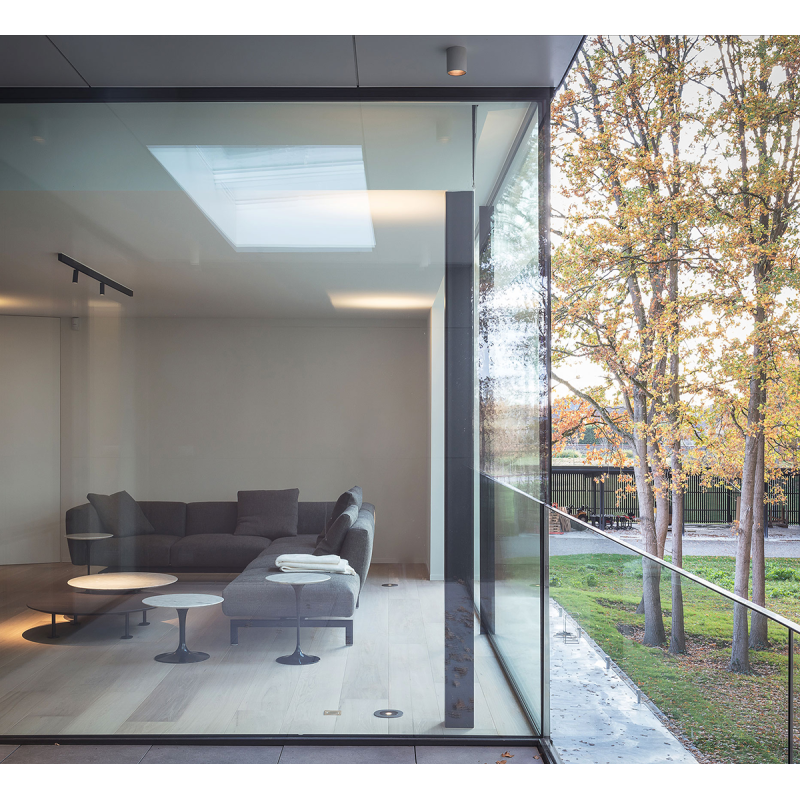 KAP dim to warm
This downlight, on the other hand, represents the avant-garde in temperature control, thanks to the exclusive dim to warm technology that covers a range from 2850K to 1800K with excellent color rendering. In fact, the system simulates the dimming of traditional incandescent lamps by exploiting the best of current LED technology. Available upon request.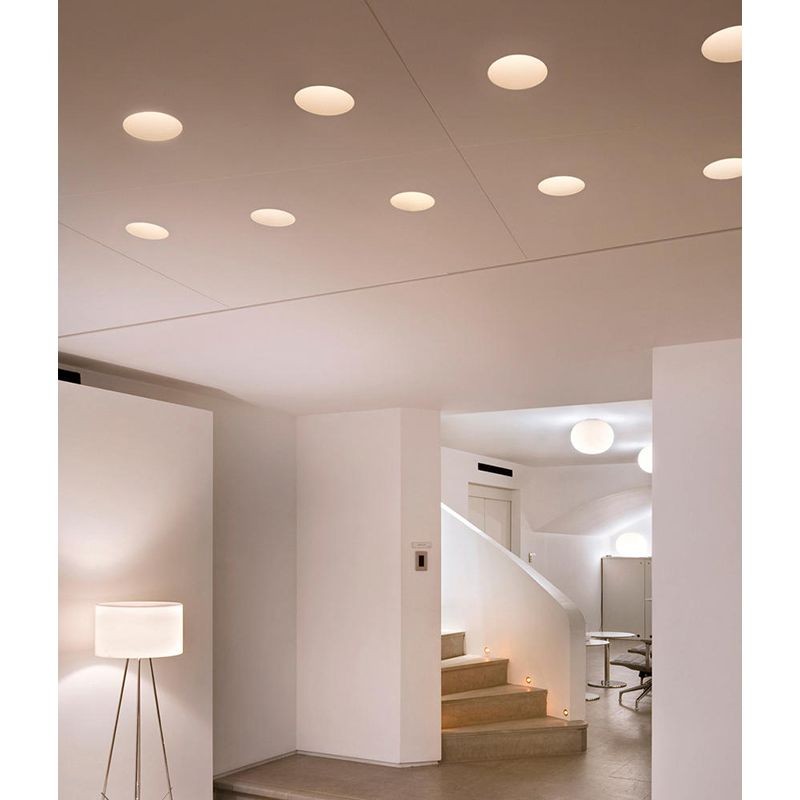 In conclusionn, Kap spotlights fully reflect the principles of Flos, so much so that they have become an icon and one of the company's best-selling pieces. They are available in many colours, in both the latest generation and standard LED versions. To respond to different needs, you will find various sizes, finishes, powers and accessories available for these downlights, for perfect integration in all setting. In some versions, you can also opt for a quick installation without a frame with the Fast & Perfect system.
Don't miss the Kap downlights in its various sizes and colors! You will find everything, as always, on our online shop!
Written by Alice Pruccoli