We already know Arco perfectly, one of the icons of the Flos house, still one of the best sellers of the company, which holds a special place in homes and hearts around the world.
It is in fact a floor lamp with an elegant design and lines, designed by the Castiglioni brothers in 1962, which to celebrate the 60th anniversary, they decided to rework.
Arco K is in fact the limited version of Arco, which has revolutionized the world of design.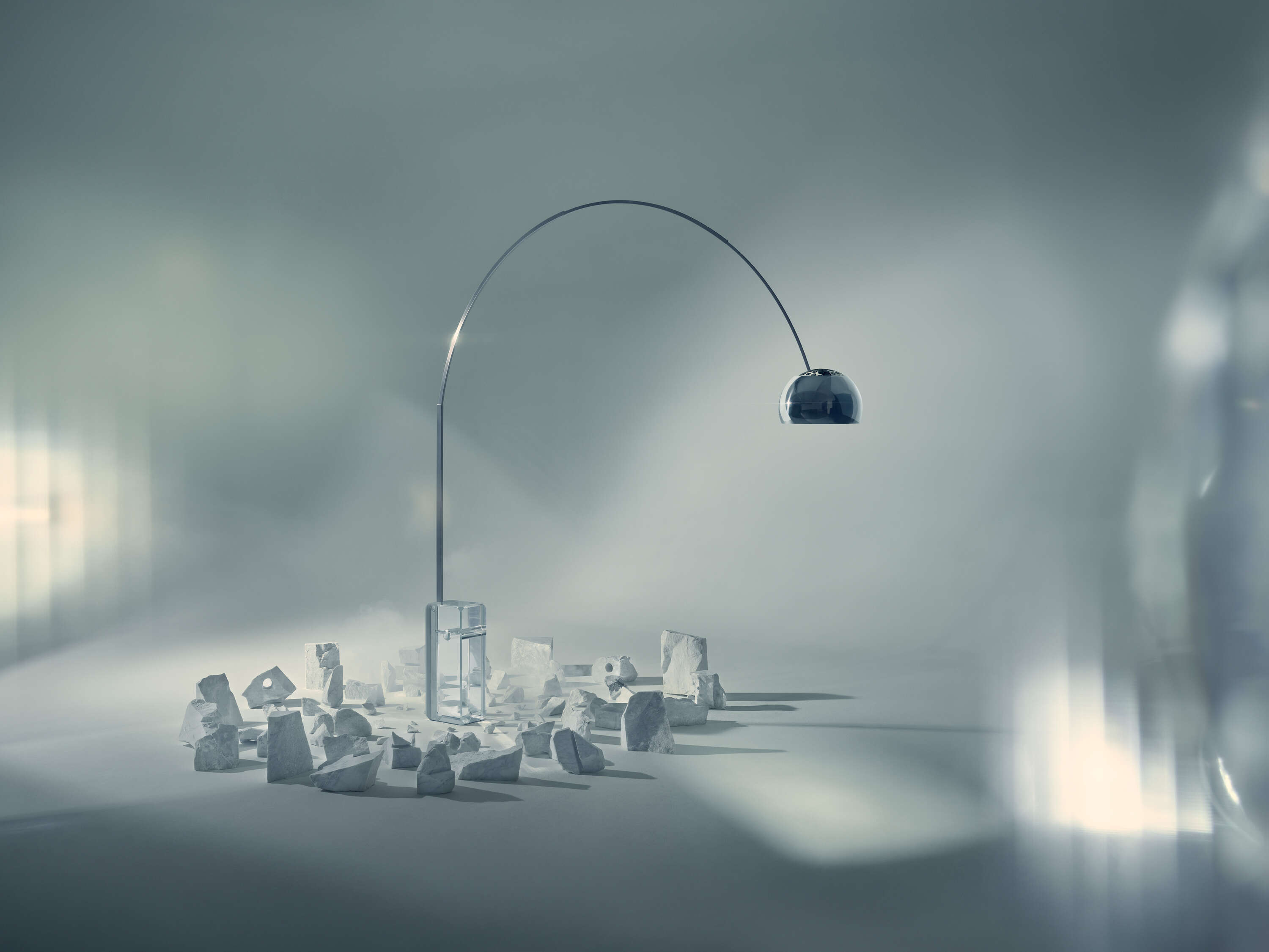 Arco K, limited edtion
With Arco K, the goal was to enhance the bow in a way never done before, in what way?
By creating an invisible base, thanks to the use of an ultra-transparent crystal, used in optics for small surfaces. Flos was therefore able to create something unique and never seen before.
In fact, working with this material was not easy, so much so that it was necessary to invent a machine on purpose. However, commitment, dedication and effort have brought their results, creating a real work of art, where the innovation of materials meets the exclusivity of craftsmanship.
Arco K 2022 Limited Edition in fact highlights its structure and catches the eye, thanks to its arch with essential lines up to the innovative crystal block.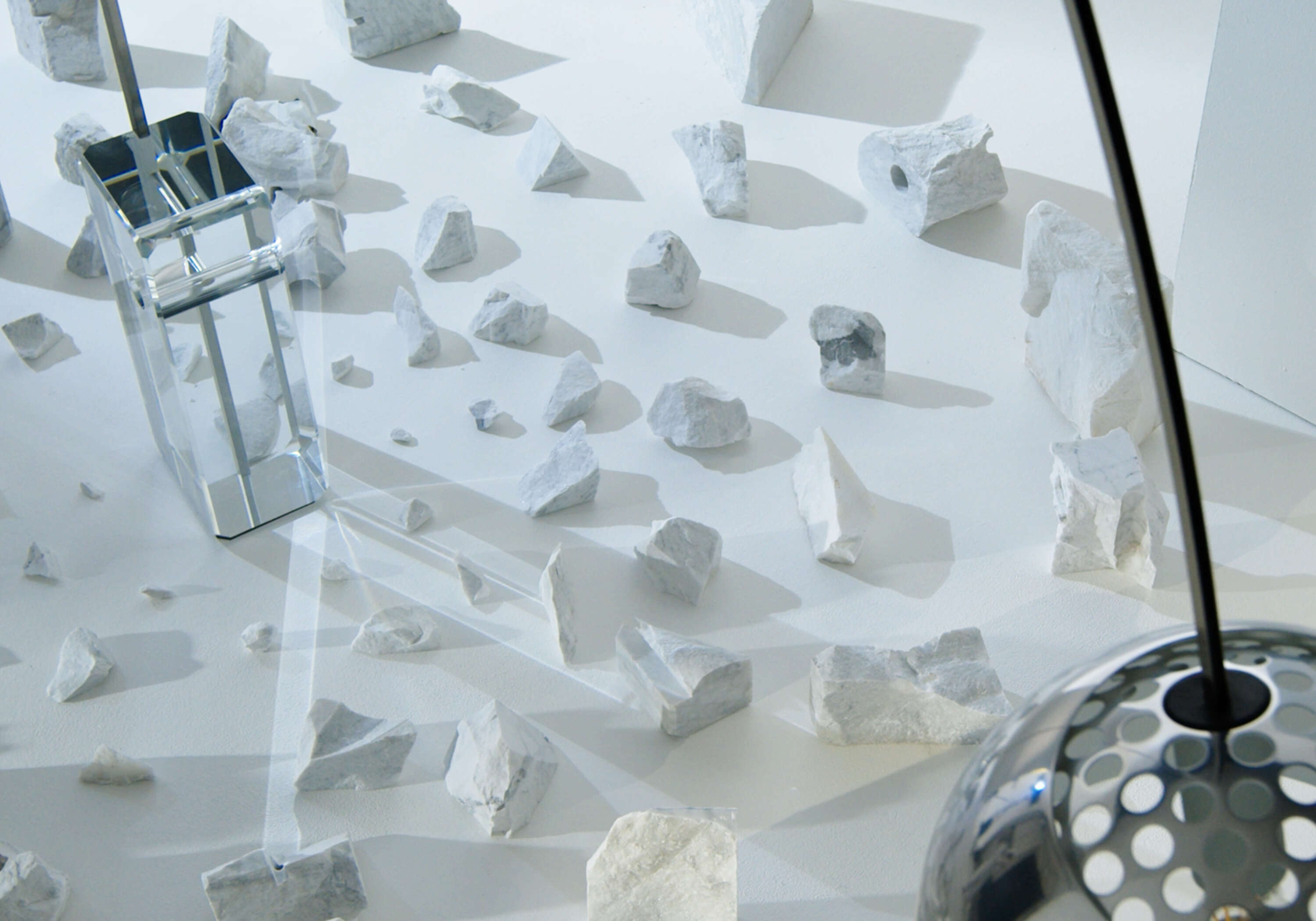 Arco K specifics
More specifically, the arch was made of satin stainless steel and thanks to its curvature, it allows the lamp to offer both direct and indirect light, orienting it in the desired direction. It is also composed of three segments, in this way it allows you to extend / reduce, raise / lower the position of the adjustable reflector.
The height then extends to almost 7 feet, allowing easy positioning of a sofa or table underneath. In fact, the goal was to create a lamp that was able to perfectly illuminate any setting, but that was not in the way. Therefore, thanks to its wide arch, this problem has been solved, since it can also be positioned at a greater distance, guaranteeing ample walking space.
Obviously, to balance this arch, a heavy and resistant base such as crystal was chosen. The hole on the block, on the other hand, is designed to facilitate the transport and positioning of the base, in fact everything is functional in this lamp and nothing is decorative.
Finally, to accompany Arco K in its wooden box, a reference to the cash desks of art galleries, an NFC encrypted with the serial number that will also give access to a series of other services.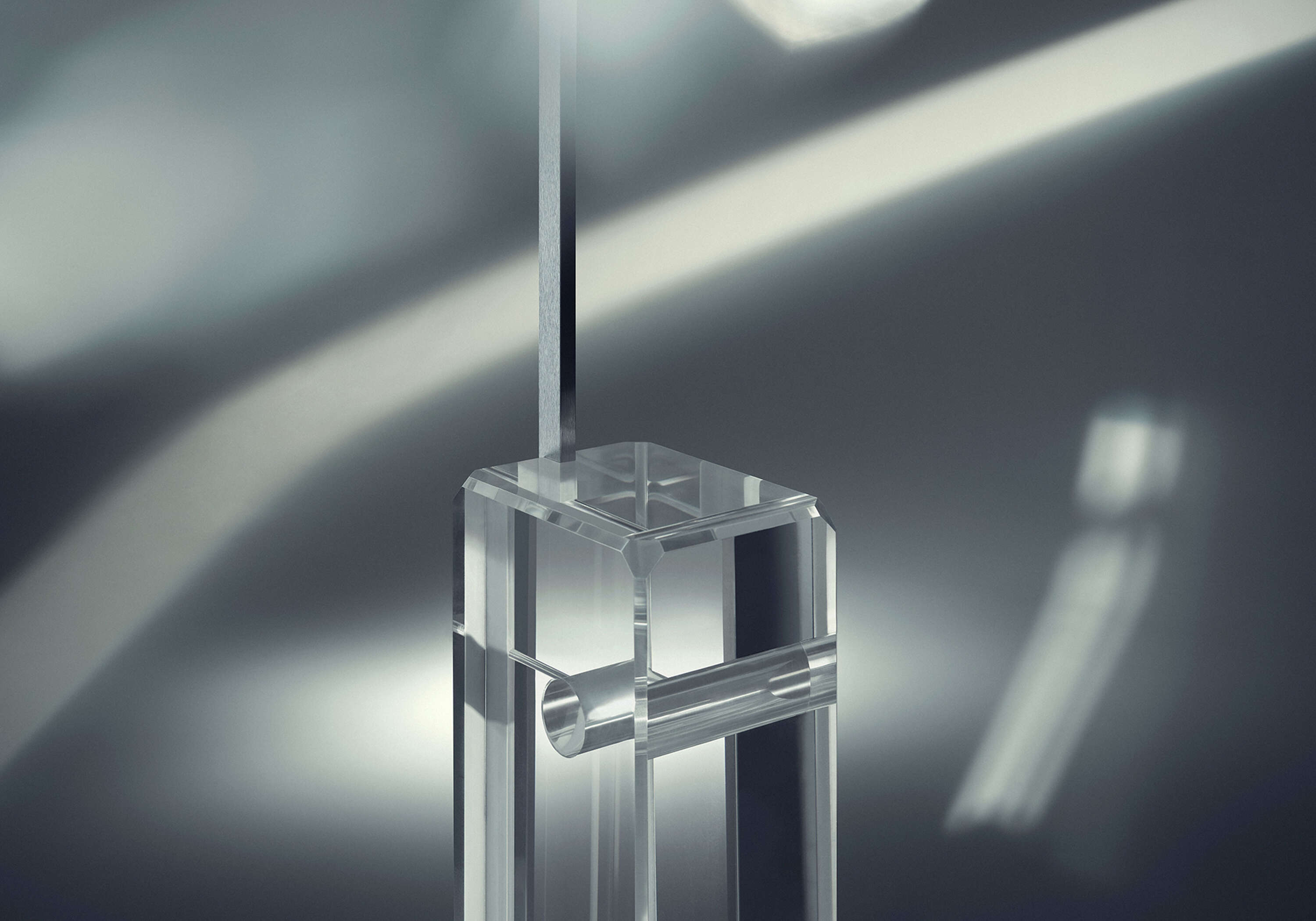 Arco K is certainly a unique and inimitable piece, a sign of the past and the future, that will give refinement, design and elegance to your contract or home setting.
Don't waste more time, there are just 2022 copies of Arco K!
Written by Alice Pruccoli