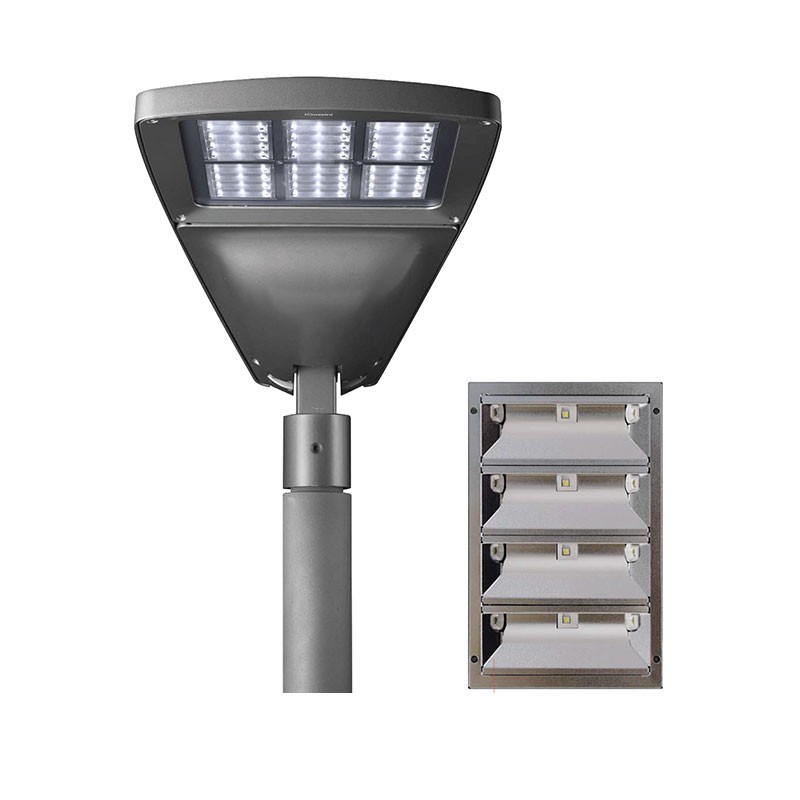  
IGuzzini Wow LED on pole 758x415mm Street or Urban Lighting For Outdoor Direct Light By Renzo Piano
Renzo Piano
The product can be ordered
More buy more save :
If you buy
5
products the price is
If you buy
10
products the price is
Urban lighting or home Wow 162.4W system floodlight for pole with LED light sources with dimensions of 758x415mm. Available in warm 3000K or neutral 4000K light with a luminous flux of 18360-18970 lumens. Installation on poles with pole-tops using lateral arms or on whip-type poles with ø 46/60/76 mm diameter connection. Reflectors in silver aluminium. Optical compartment in die-cast aluminium; sodium-calcium sealing glass, 5 mm thick, siliconed to frame that closes the LED compartment with a hinge and 2 screws. No upwards dispersion of the luminous flux. This luminaire is in the "Exempt Group" (no risk linked to infrared, blue light and UV radiation). Adjustable optical compartment. High yield optics ST1 (Opti Smart Reflector) with uniform light distribution. DALI driver compatible with remote management systems. An active control system changes the current intensity in order to maintain the lifespan of the LEDs even under extreme thermal conditions. Replaceable LED group. Replaceable driver and power supply unit. Replaces 250W HID headlights. Certifications: ENEC / UL * / CE
Product Information:
Outdoor luminaire with direct light street optic for a high level of visual comfort (G4), designed to use LED lamps. The optical assembly and the pole attachment system are made of EN1706AC 46100LF aluminium alloy and subjected to a multi-step, pre- treatment process, in which the main phases are: degreasing, fluorozirconation (a protective surface film) and sealing (with a nano- structured silane layer). The painting stage consists of a primer and a liquid acrylic paint, cured at 150 °C, with a high level of weather resistance. Option of also adjusting, with a graduated scale, the inclination in relation to the road surface of +15°/-10° (in 5° steps) for a pole-top installation and +5°/20° (in 5° steps) for a lateral installation. 5 mm thick tempered sodium-calcium closure glass. The glass secured to the frame closes the led optical assembly which is secured to the components assembly with a hinge and 2 screws. The high IP rating is guaranteed by the silicone gasket placed between the two elements. Complete with circuit featuring monochrome LEDs and silver aluminium reflectors. LED assembly can be replaced directly on site. Possibility of replacing the LEDs in groups of 12 in the laboratory. DALI electronic control gear. Control gear connected with quick-coupling connectors. Driver with automatic internal temperature control system. Tool-free removable control gear plate unit. The optical assembly is fixed to the wall-mounted or pole-top attachment with two clamping screws and two safety grub screws facilitate assembly. The light flow emitted in the upper hemisphere of the system in the horizontal position is null (in conformity with the strictest standards for the prevention of light pollution). All external screws are made of stainless steel.
Installation
The floodlight can be installed with pole-top or lateral mounting using a die-cast aluminium pole-top for diameters of 46/60/76 mm. Diameters from 60 to 76 mm without using the standard adaptor, and from 46 to 60 mm with the adaptor. Secured to the pole by two bolts and two safety locking nuts.
The pole-top attachment guarantees the completely safe passage of power cables, avoiding piercing. 6-pole terminal board for ø 7- 14mm cables. Overvoltage protection: 10KV Common Mode and 6KV Differential Mode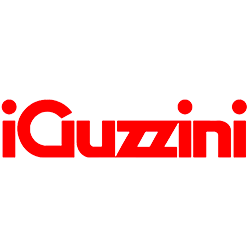 Data sheet
Barcode References

8025550724062

Reference

3.ED89.715.0

Input voltage

100-240 V

Depth in mm

354

Width in mm

412

Length in mm

758

Degree of protection

IP67

Energy efficiency class

A++ Class

Material

Aluminum

Light source

LED

Average hours duration

100.000

Adjustable power

with DALI system

Watt power

162.4W

Luminous efficacy in lumens

18360-18970

Product Color

GRAY COLOR

Variant

Wow 758x415mm

Weight in Kg

14.3

Driver power supply

With driver

Complete with bulb

Bulb included

USA JAP compatible

Compatible
Please note:
The products are 100% original from the factory. You can easily order your product and choose whether to return it within the next 30 days
Security policy
128 bit SSL certified website
Delivery policy
Fast shipping to any city
Return policy
Free returns up to 30 days
Review
99% of customers are satisfied
Trustpilot verified reviews