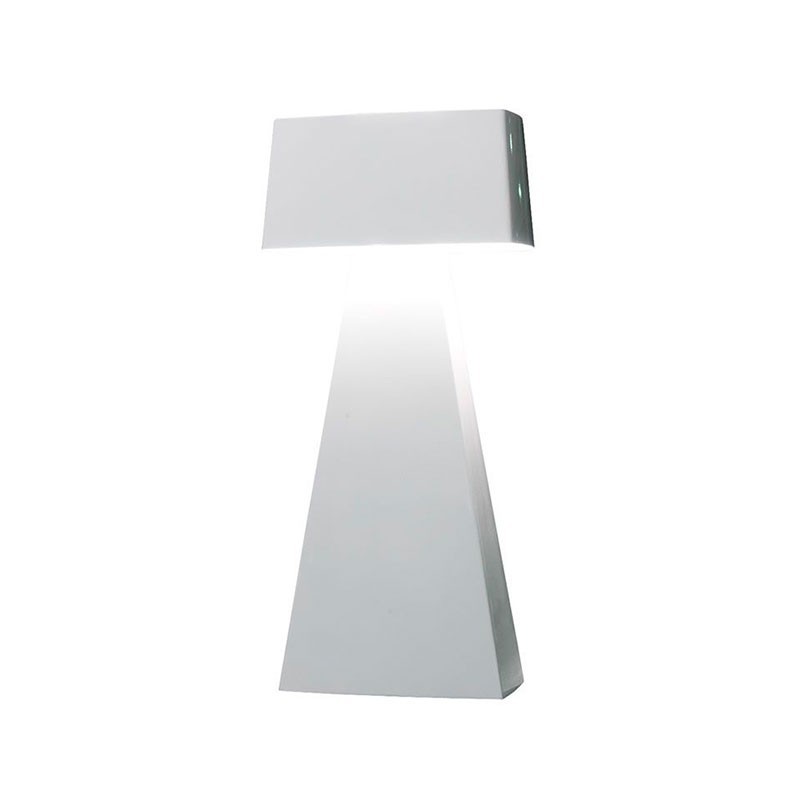  
Penta Bag Outdoor Floor Lamp H. 140 By Carlo Colombo, 2007
The product can be ordered
The floor or support lamps for outdoor and gardens of the Bag Outdoor series by Penta are objects with a simple and immediate design, suitable for any type of outdoor environment for their versatility and functionality and for the sober and elegant style. The first outdoor lamp in the collection, Bag is a maxi version of the abat-jour made of thermoplastic foam. A monolithic and imposing volume for a light with a great atmosphere.
Product Information:
Outdoor lamps in thermoplastic foam in black and white glossy colors. IP44 protection.
Lamp: 0802 H. 140 cm: 1 x 5W LED E14 upper + 2 x 5W LED E14 lower
Design: Carlo Colombo
Color: Glossy white
Material: Thermoplastic foam
Designed By
Carlo Colombo is considered to be one of the most important Italian architects and designers on the
international scene.
Since the beginning he has collected a lot of collaborations with the most important "made in Italy" design brands like Amini, Flexform, Poliform, Giorgetti, Rugiano, Cappellini, Antoniolupi,
Poltrona Frau, Cartier, Flou, Penta Light, Elie Saab, Bentley Home, Bugatti Home, Trussardi Casa, Olivari, Faber, just to mention few.
Beyond designing products and furniture, Colombo also takes care of strategy and marketing for the companies.
He also curates exhibitions, works as a consultant and art director for the brands he collaborates with. In 2011 he teaches design at De Tao Masters Academy of Beijing.
His work was initially focused in design and interior, but extended also into construction, in Italy and abroad.
Carlo Colombo is a professional who creates projects characterized by a high artistic value, and this is proved by the several awards which have marked his career.
Today the studio deals with large-scale design all over the world, from interior to architecture, with A++.
Please note:
The products are 100% original from the factory. You can easily order your product and choose whether to return it within the next 30 days
Security policy
128 bit SSL certified website
Delivery policy
Fast shipping to any city
Return policy
Free returns up to 30 days
Review
99% of customers are satisfied
Trustpilot verified reviews