On sale!
Reduced price
Not available
 
Ceiling led emergency exit left right cooper 150lm 11w knows and if autotest
150 lumen

11w led bulb

Battery life

1 hour

Operation

or

if you

know
Product Information:
NexiTech LEDTM is a product of superior quality that ensures unparalleled reliability.
To achieve this we placed equal importance on every aspect of the product; nothing was overlooked.
The finish of the plastic housing, the electronics, the batteries, the terminal block, and the LEDs were chosen in accordance with quality criteria of excellence. This is what you can expect from an industry leader, and this is what we have done.
NexiTech LEDTM born from the need to create a high quality solution, accessible to everyone, that is easy to install and versatile in use.
From the high quality of electronic and batteries to the plastic materials and terminal blocks, this emergency lighting device combines reliability, cutting-edge technology and attention to detail.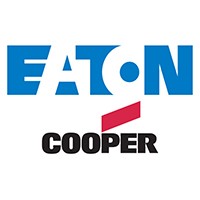 Data sheet
Barcode:

8056585229727

Reference

NEXI150-AT-DX

Input voltage

220/240 V 50/60 Hz

Depth in mm

40

Width in mm

110

Length in mm

291

Degree of protection

IP40

Material

Polycarbonate

Light source

LED

Watt power

11.5W

Luminous efficacy in lumens

150

Light Temperature

3000 K Warm white

Variant

nexi-150

Number of light sources

1

Complete with bulb

Bulb included

Autonomy in hours

1

Operation

Permanent
Please note:
The products are 100% original from the factory. You can easily order your product and choose whether to return it within the next 30 days
Security policy
128 bit SSL certified website
Delivery policy
Fast shipping to any city
Return policy
Free returns up to 30 days
Review
99% of customers are satisfied
Reference: NEXI-RB
Brand: Cooper Eaton
Recessed wall box for nexi 100-150-250-400 (burglary 277x100mm)
Price
$2.27
Regular price
$3.50
 Immediate shipping
Reference: NEXI-FC
Brand: Cooper Eaton
Recessed wall box plasterboard for nexi 100-150-250-400 (burglary 277x100mm)
Price
$10.50
Regular price
$16.15
 Immediate shipping
Reference: NEXI-IP
Brand: Cooper Eaton
P65 waterproof box for nexi ceiling lamp 100-150-250-400 in masonry plastic material
Price
$18.19
Regular price
$27.98
 Immediate shipping
Trustpilot verified reviews