One of the leading lighting companies in Italy has launched a new collection, we are clearly talking about Flos, and the new line is Shadow light.
Light Shadow, Flos
These lighting fixtures achieve comfort impeccable visual and high luminous efficiency, thus making it perfect for enhancing any work and home setting. Light Shadow also uses a low glare LED light module, available in single light versions and groups of two and four lights.
These luminaires are also distinguished by their small size and because they avoid glare thanks to the recessed light source. The dimensions are in fact extra compact and in addition to this, there is the possibility of recessed integration so as to further reduce the space of use.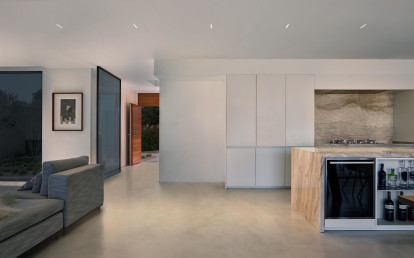 In this way, Light Shadow guarantees perfect integration with the surrounding architectural elements. The light beam is also one of the strengths of these luminaires, because it reaches extreme cut-off angles, without sacrificing high efficiency and offering 2 possible shades of light, unlike traditional technology where an effect of glare and at the same time the light beam is not very precise.
Light Shadow is also available in the fixed, mobile, ceiling and wall versions in white, black, chrome and satin gold. These lamps also exploits the advantages of an innovative silicone lens which allows absolute control of the beam with an extreme efficiency, heat resistance and rough light distribution quality.
Light Shadow is also available for magnetic installation on the exclusive Flos The Running Magnet track: flexibility and adaptability at any time.
Let's find out Light Shadow on our Diffusione Luce website!
Written by Alice Pruccoli