The history of Wever & Ducré began in Belgium in the early 1980s and their goal is to combine trendy lighting fixtures with an attractive design, equipped with state-of-the-art LEDs and with a particular focus on energy saving.
J.J.W. they are a perfect example, they distribute the light evenly, creating a warm and inviting atmosphere, adapting completely to any function and context.
It is an unusual and original collection, all designed by the designer Jules Wabbes, a famous and established Belgian furniture designer and interior architect. The goal of this series is in fact to help create a beautiful and refined setting, through the elegant and minimal lines of these series of lamps.
Among other things, they are available in different colors and models, making them even more versatile.
But let's come to us and analyze the specifics of this collection divided into 4 series:
J.J.W. 01 Wall Lamp
J.J.W. 01 is a real work of art on the wall. It is made up of several layers of aluminum that make up a stepped shape and is available in silver and gold.
This unique structure not only hides the bulbs, but directs its light up and down, radiating through the wall and creating fascinating light effects. Finally, thanks to its shape, it lends itself to different setting, making it versatile and never banal.
J.J.W. 02 Wall Lamp
J.J.W 02 is a lamp made of aluminum lacquered in gold or silver, whose peculiarity is its shape, able to enclose an intense warm light that makes every room it illuminates extremely welcoming. Thanks to the E27 socket, it is compatible with any light source: incandescent, halogen, fluorescent or LED, always maintaining the maximum power of 53 watts.
J.J.W 03 Ceiling lamp
Following the line of its sisters, the J.J.W 03 is a ceiling lamp characterized by several concentric aluminum rings starting from a larger circumference that gradually gets smaller. The colors available are always gold and silver and thanks to its shape it lends itself perfectly to different contexts. A truly unique piece that will best enhance and furnish your setting.
J.J.W 04 Suspension Lamp
The J.J.W. 04 has an attractive hexagonal shape, available in gold and silver. It is a lamp with a refined and very elegant design, ideal for important dining rooms or restaurants. In fact, this lamp radiates pure elegance even when it is turned off thanks to its finish, then finding the maximum expression when it is turned on, illuminating and enhancing the surrounding setting to the maximum.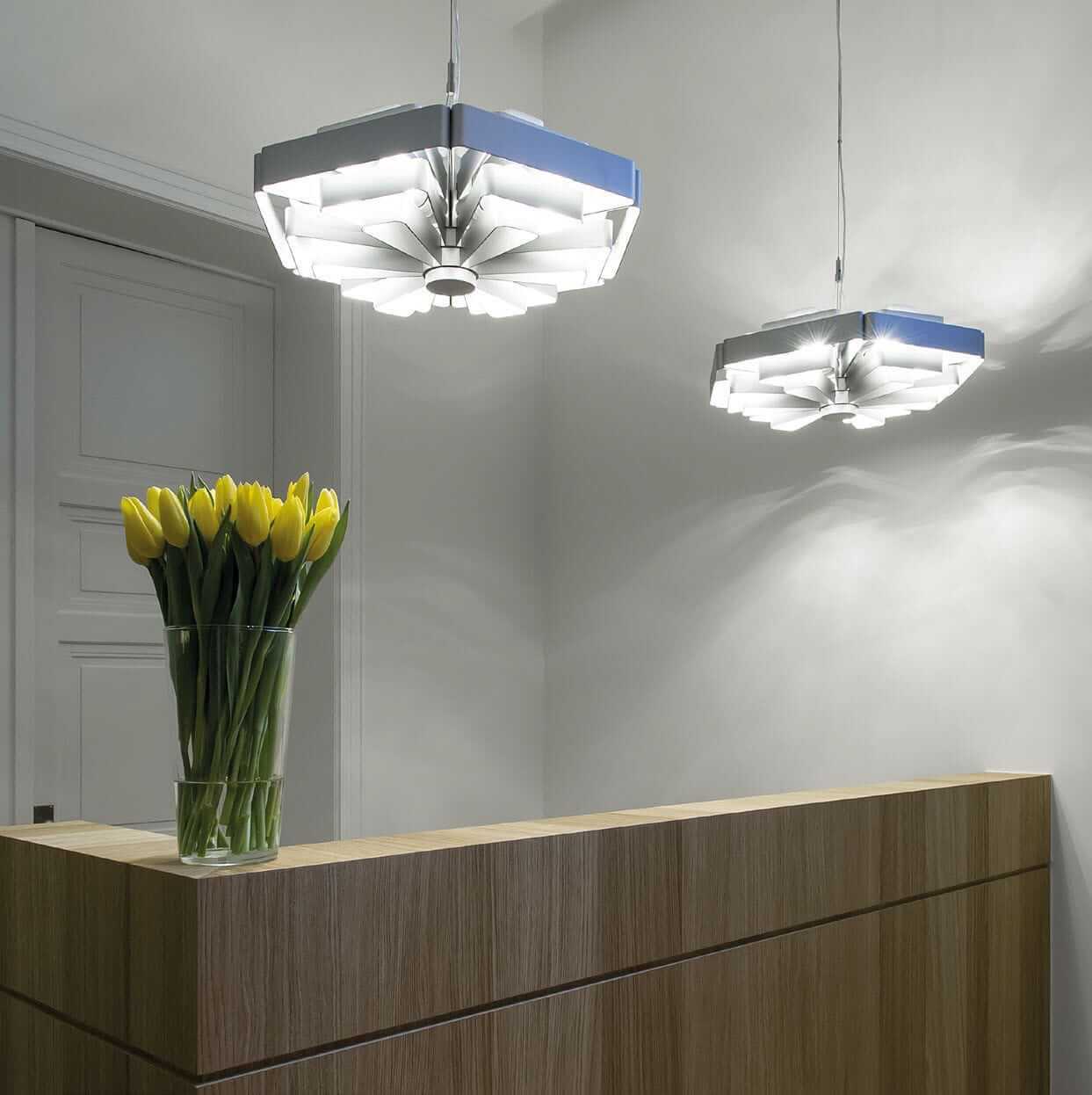 J.J.W 042 Suspension lamp
This pendant lamp is very similar to the J.J.W 04 but differs in its much more complex and elaborate motif. In fact, from a design point of view, the J.J.W. 04 recalls stylistic elements of the sixties and eighties, but at the same time it is an object that has been able to go beyond time, becoming modern and avant-garde.
It is a lamp with an extreme charm, not suitable for everyone and therefore even more unique and special.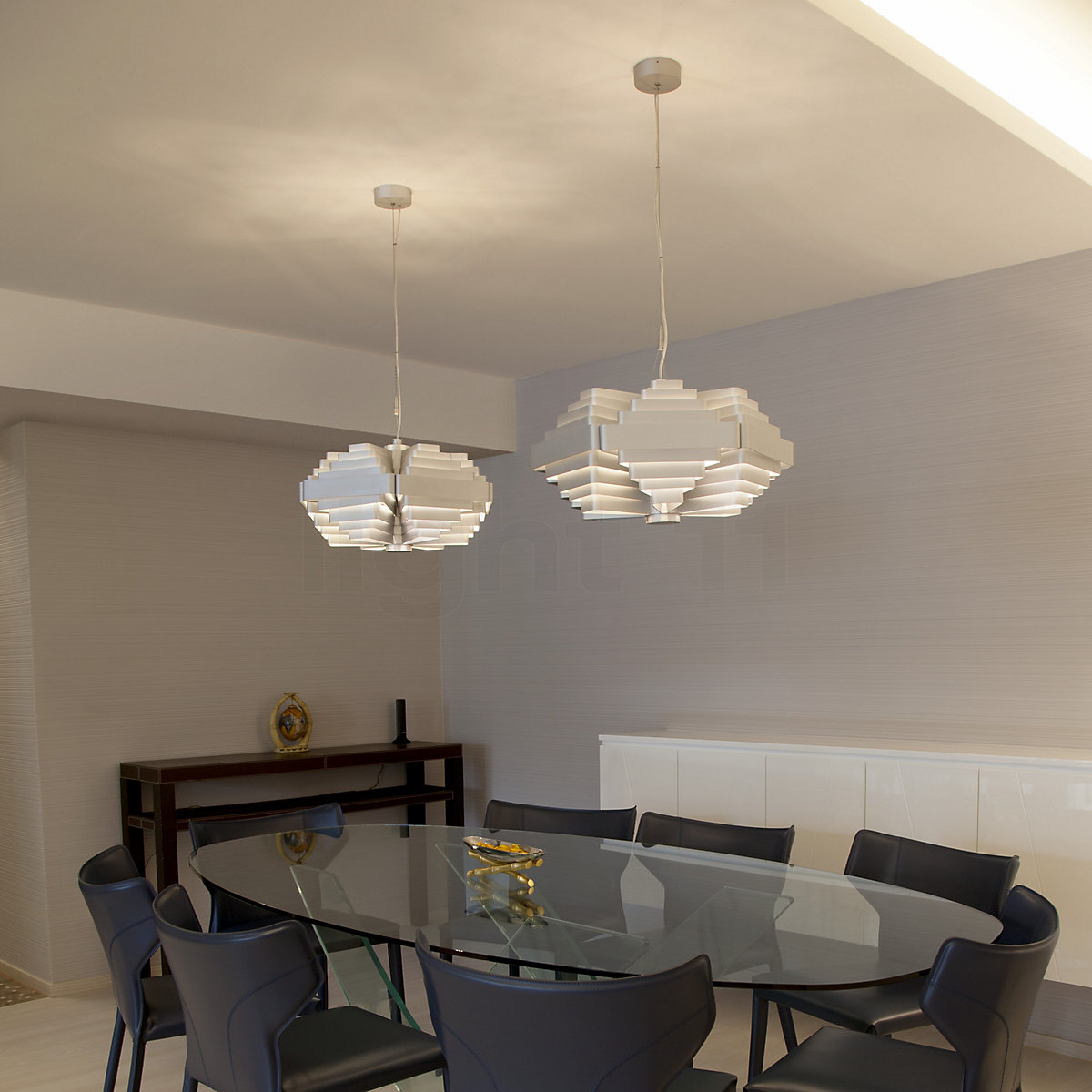 J.J.W 05 Suspension Lamp
J.J.W 05 is a suspension lamp, always characterized by the same step motif as the previous ones. Its shape, however, is really unusual and particular, because starting from a smaller width, it gradually widens, before returning to its initial size, like a funnel. This is also available in two colors: gold and silver.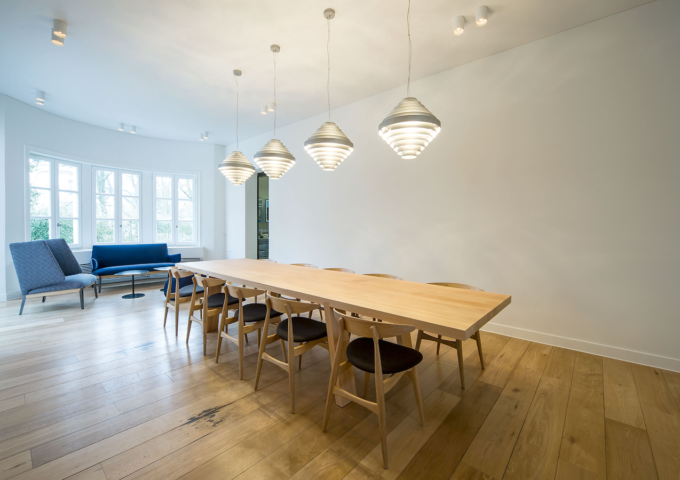 If you want to know more about the J.J.W collection, do not hesitate to visit our Diffusione Luce website!
Written by Alice Pruccoli