Mantra is a leading company in the creation of elements of lighting and furniture, and has decided to launch this new line of 4 fans, 2 of which are mini, perfect for enhancing and embellishing the rooms, but also to give lighting and freshness to the setting.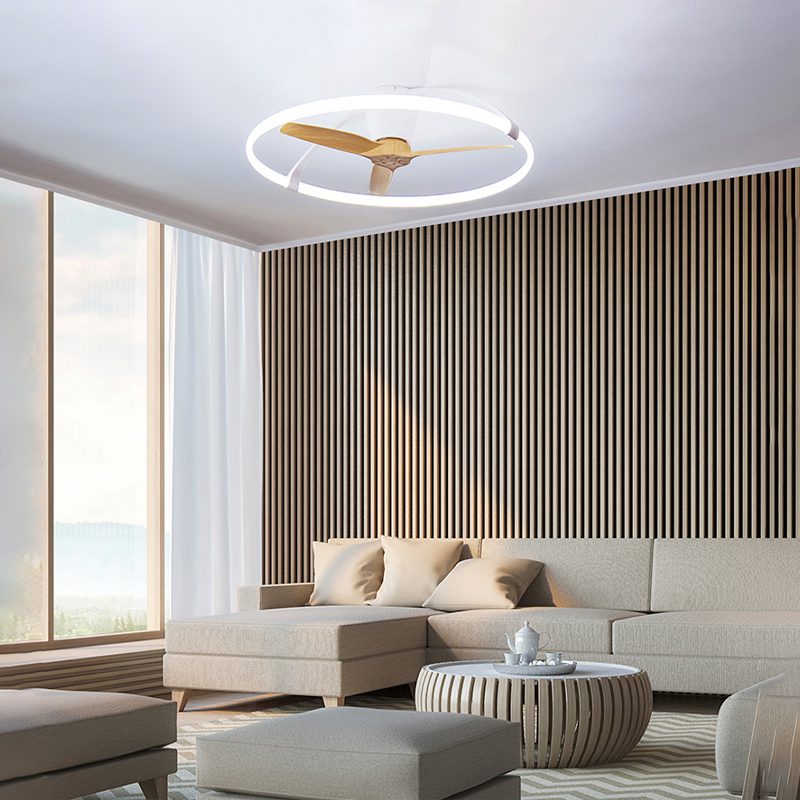 Specifically, these are LED ceiling fans that are also ceiling lights. In fact, their aesthetics encompasses the various ones functions, such as cooling, ventilation, heating and lighting. In summer they are refreshing, while in winter with their "inverter function" (in opposite rotation position) will allow you to collect hot air and distribute it, contributing thus to a saving on heating costs.
These fans are also extremely versatile and are perfect for bedrooms and rest areas, thanks to the capacity of change the light intensity, but also for their DC motor silent and efficient. Likewise they are also suitable for large spaces thanks to the different intensities and the speed of rotation of the shovels.
Even the colors in which they are available make these fans adapt perfectly to several different contexts, white, black / gold, wood / white and silver, thanks to the international taste both public and private setting stand out. Also given their compact configuration and design, they offer safety because the blades are hidden and transparent in a way aesthetic and discreet, thus avoiding any potential danger.
Thanks to the technology used, all 4 are dimmable and allow the change of temperature and color.
Another advantage of these fans is the included remote control, which allows you to remotely adjust the appliance and by unloading you can use the free application for both Android and Apple IOS systems manage the fan comfortably from your mobile device or through the use of voice commands through Amazon's Alexa and Google Assistant.
Specifically we find:
Himalaya, the latest Mantra model, which aims to refresh and renew the design of the fans. The aesthetics of Himalaya is in fact futuristic and decorative, thanks to its small size, does not obstruct the vision of the room once installed.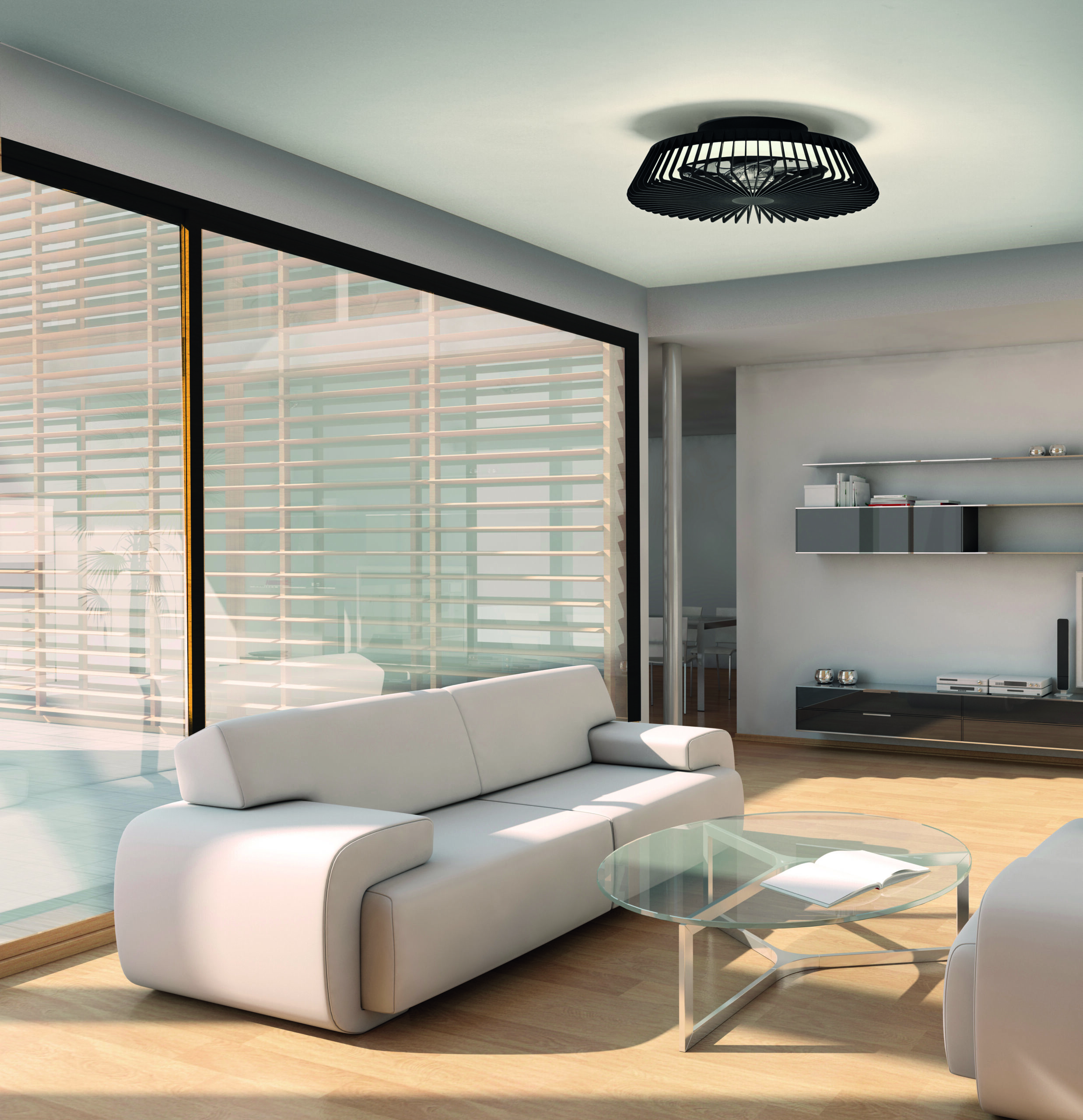 Nepal is also a new entry of Mantra, designed by Josè Ignacio Ballester, and offers an avant-garde and decorative design, also ideal due to its not bulky and clean dimensions. His style is then minimalist and extremely versatile perfect for different settings.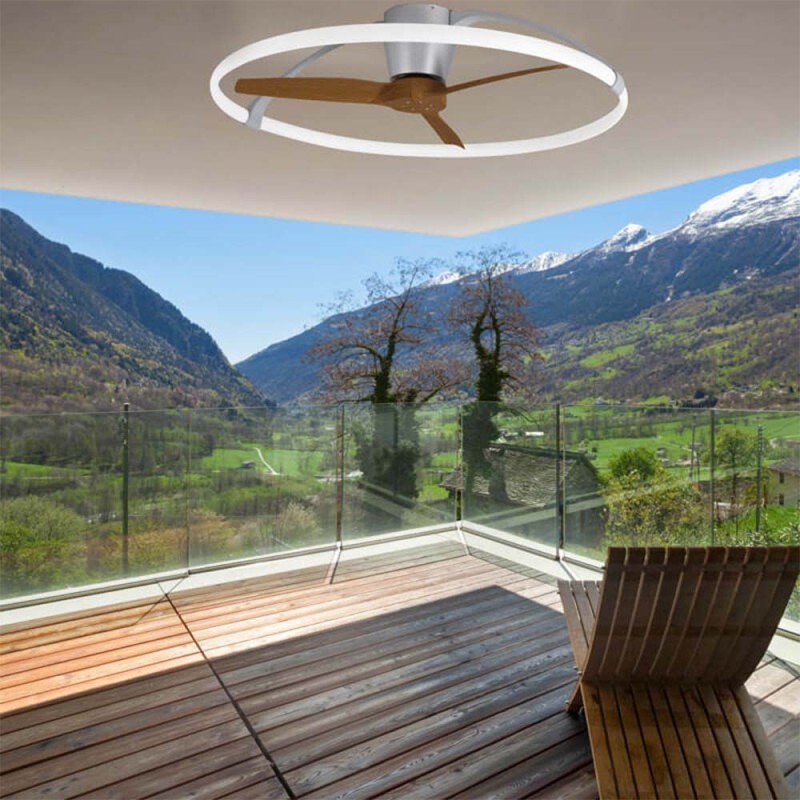 Tibet, on the other hand, is a mini fan with integrated LED light and a silent engine. Thanks to its versatile design it can be easily installed in various indoor and outdoor setting covered as terraces, verandas or porches, thanks to its insulation ip20 and also to the anticorrosion treatment carried out in its metal components.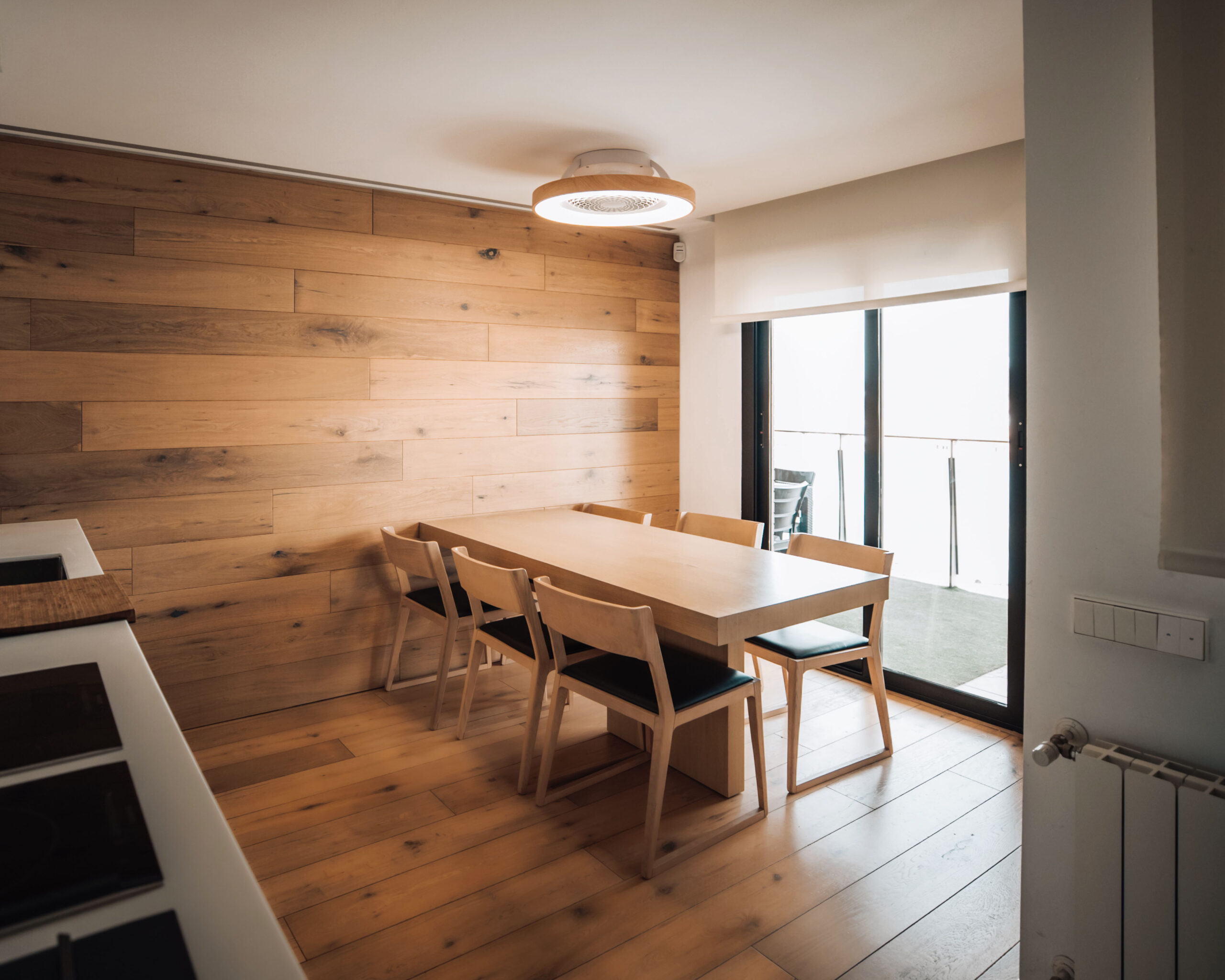 Alisio is also a new mini proposal from Mantra. It is a extravagant new fan, created to make an impact refined in the room. The fan reserves multiple functions.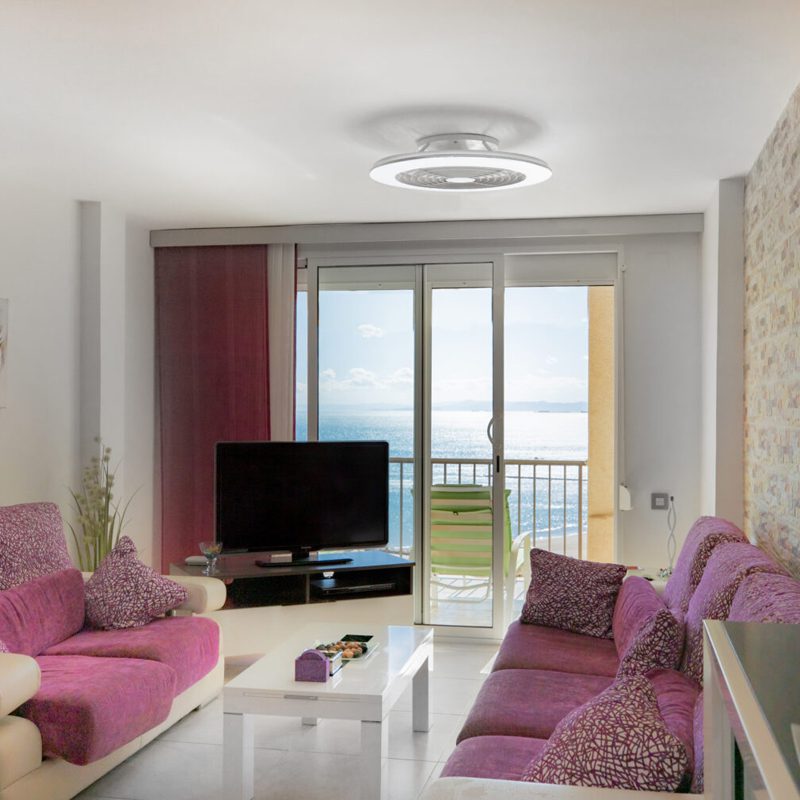 Let's find the collection of fans of Mantra on our Diffusione Luce Website!
Written by Alice Pruccoli