If you are looking for a modern and functional lamp, the Poldina Reverso Zafferano is definitely the right choice for you! This innovative product was developed by the Italian lighting brand, Zafferano, and combines an attractive design with high-level performance. But let's find out more in detail.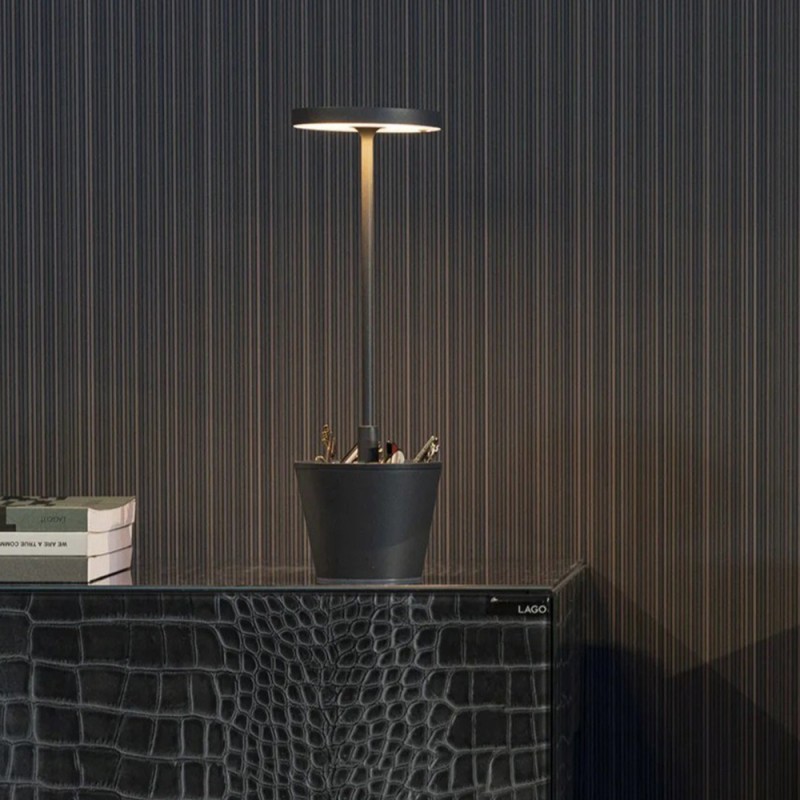 Poldina Reverso Zafferano
The Poldina Reverso Zafferano is a rechargeable table lamp, equipped with an integrated battery, which allows you to use it anywhere without the need to connect it to the current. Its essential shape as well as its materials guarantee a uniform and pleasant diffusion of light, so as to create a comfortable atmosphere in any room.
But one of the reasons that makes Poldina Reverso Zafferano a truly innovative product is its versatility. Thanks to its rotation system, this lamp can be used both in "direct emission" mode, to illuminate the work or reading area, and in "indirect emission" mode, to create diffused and enveloping lighting.
The Poldina Reverso Zafferano is also equipped with a practical touch dimmer, which allows you to adjust the intensity of the light according to your needs. Furthermore, its autonomy of approximately 9 hours allows you to use it throughout the evening without having to worry about recharging it. This makes it perfect both in a domestic and contract context, to illuminate tables in restaurants, bars or hotels.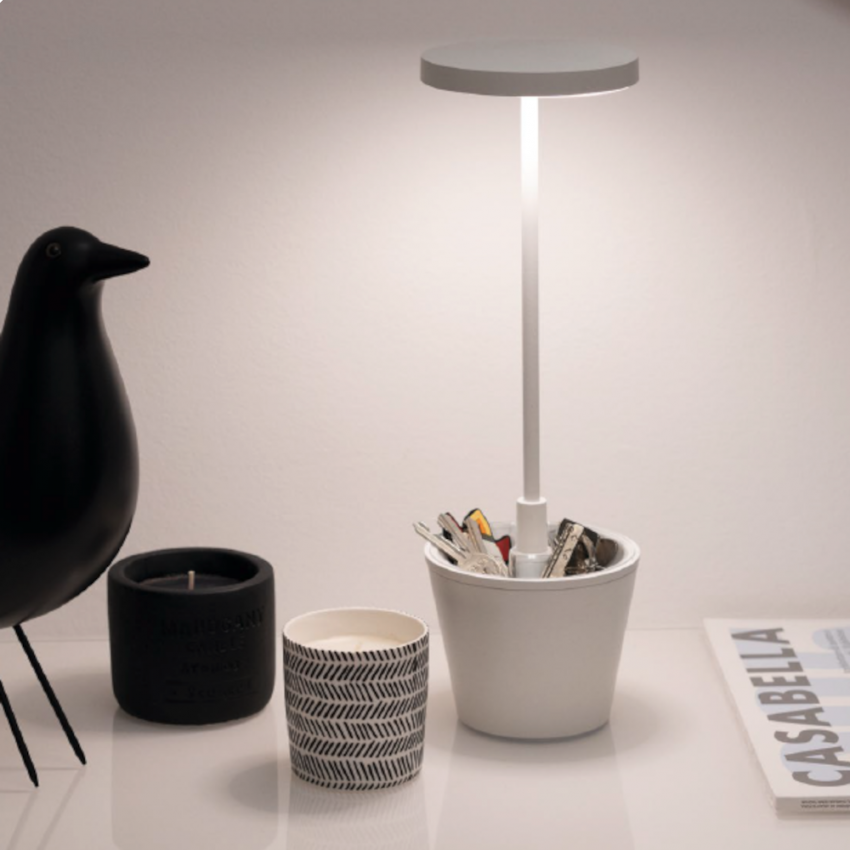 Particularity Poldina Reverso Zafferano
Speaking instead of the design, the Poldina Reverso has been treated in detail to offer an elegant and functional lamp.
Its shape is also unusual and unique, since at first sight it looks like an overturned lamp. In fact, the base also has a small container vase, therefore perfect for storing small objects.
Both at a contract and at a domestic level, it is therefore the perfect lamp, because you can not only place sugar sachets and napkins, but also furnishings, plants or personalized cards.
The base and the structure are then made of polycarbonate, a resistant and light material, while the opal diffuser in polymethylmethacrylate (PMMA), which among other things gives a satin effect to the light that is unique in its kind. All these make the poldina extremely durable over time and of excellent quality.
The Poldina Reverso is also available in different colours, including sage green, dark grey, sandy, white and corten.
In conclusion, if you are looking for an elegant and functional lamp with a unique design, the Poldina Reverso Zafferano is certainly the perfect choice. This innovative product offers high-level performance, a refined design and great versatility, which make it unique for lighting with style.
Come and discover it on our Diffusione Luce website!
Written by Alice Pruccoli