Relaxing, imaginative and decorative, this is how Lampo Spot presents itself, a mini spotlight perfect for lighting and furnishing domestic and contract settings.
The peculiarity of this spotlight is due to the projection of light, because it creates a beautiful starry sky effect, thus making it perfect in different contexts.
In fact, Lampo was born in 1987 and soon became a leader in the field of lighting because it stands out for its ability and innovation. The development of modern technologies is able to provide excellent performance and high quality products such as Lampo Spot. With the advent of the LED, a whole series of innovative lighting products was born and among them also the mini LED spotlights.
There are different models, colors and shades of light, in this case with the starry sky kit, you can choose different shades of light 3000K warm light, 4000K neutral light, 6400K cold light and Blue light and in two different colors white and nickel.
So if you are looking for mini spotlights to create decorative or scenic effects such as a star-lit ceiling, Lampo Spot is the perfect solution for you!
The RGB starry sky is instead used to create chromotherapy systems in bathrooms, massage rooms, emotional showers, saunas, and any other setting.
Then there are other solutions if you want to have a higher brightness, because you can choose the mini LED spotlights that have a higher light output and can also be installed to illuminate and decorate shelves, display cabinets, stone walls, walk-in closets.
In fact, as mentioned before, these mini spotlights are ideal not only in domestic settings such as bedrooms, but also for contract settings, such as hotel bathrooms, spas, corridors and much more.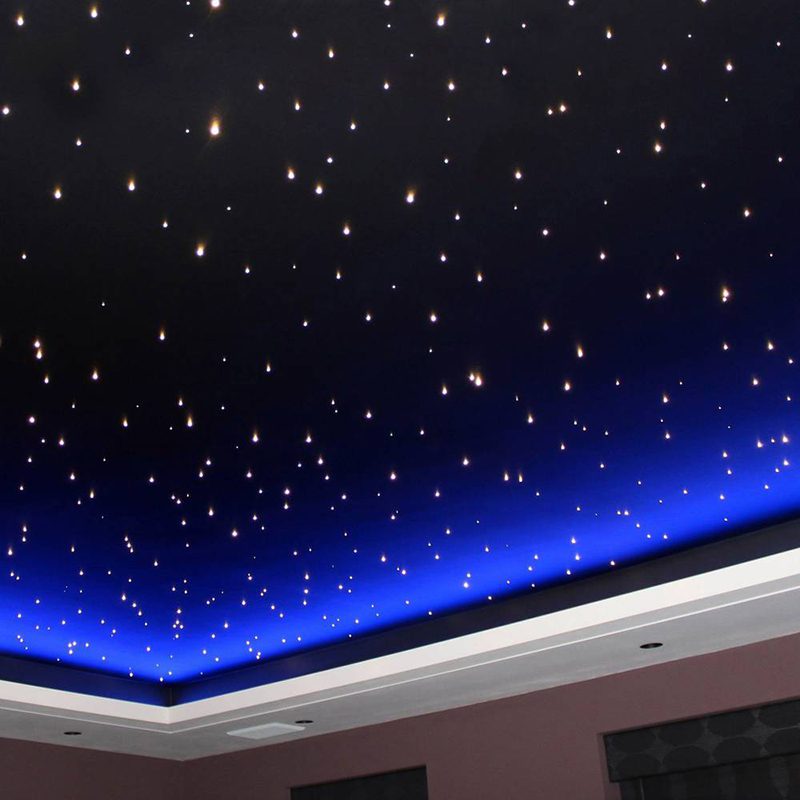 Come and discover the Lampo Spot spotlights on our Diffusione Luce website!
Written by Alice Pruccoli