Giving life to a new setting is never easy, you have to consider the spaces, the furniture, the natural light and much more. For this reason we decided to write this article about the various types of interior lighting, so that you can find the right inspiration and advice for your setting.
Floor lamps
Floor lamps create an atmosphere and fill spaces, giving a broad and diffused light. There are also many types and forms, so as to adapt to different contexts. Floor lamps are also ideal when it is not possible to install a classic light point or when it is necessary to illuminate darker corners.
Thanks to new technologies, you can also choose between a corded or cordless floor lamp, recharging them with USB door. In addition to the structure and physical characteristics, you will have the opportunity to choose from many colors, you can keep more neutral tones if the setting is modern and elegant, or think about giving a touch of creativity with a brighter color.
Table lamps
The table lamp is handy if you need to concentrate the light in a certain point of the room, furthermore given its small size you can place it on shelves, risers, coffee tables, desks or bedside tables. Therefore, based on its function, you will opt for a lamp with a more or less important power, in fact a lamp for a bedroom will clearly have different characteristics compared to a table lamp to be placed above an office desk.
In fact, at the base of choosing the right table lamp you will have to ask yourself whether to prefer warm or cold lighting. In the office, it is preferable to opt for natural lighting (4000 K) which keeps the colors unchanged and favors concentration. A bulb with warm light and a light emission between 2700 and 3000 Kelvin, on the other hand, creates a welcoming atmosphere, favoring exchange and dialogue, therefore perfect for a living room or bedroom.
Pendant lamps
Large dining rooms, hotel halls, reception rooms, in certain setting, elegance and inspiration must take over and for this reason there is nothing better than a beautiful suspension lamp.
The first thing clearly to take into consideration when thinking about interior lighting with a chandelier is choosing the right suspension height. Once you become familiar with the space and the measurements, you can choose whether to opt for a pendant with single or multiple light; in a modern, retro or contemporary style.
Wall lamps applique
Wall lights applique are the perfect solution for lighting rooms with narrow spaces such as corridors, entrances and staircases. In fact, in these particular and restricted settings, they create beautiful plays of light and shadow, making the atmosphere intimate and welcoming.
Similarly, wall lamps with sconces are excellent for replacing floor or table lamps if you don't have space and need to maximize the area. As for the style and type of lighting, in this case too it depends on whether you want to create continuity with the environment or break the harmony with a unique and extravagant piece.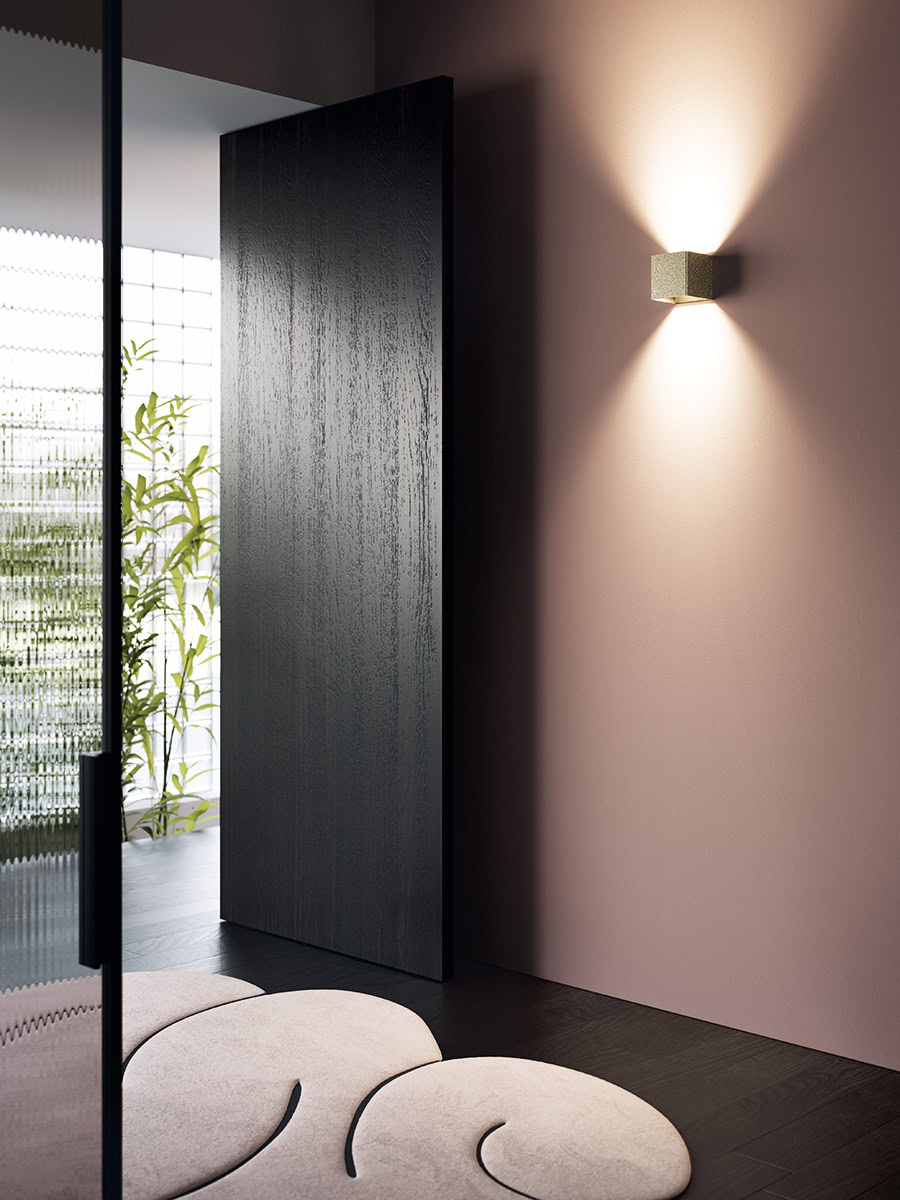 Ceiling lights
Ceiling spotlights are ideal when you have a low wall or ceiling, because they allow you to illuminate the room without cluttering and filling it. At the same time the light is diffused and homogeneous.
Cable systems
Unlike recessed spotlights, cable systems are installed directly on the ceiling and are a practical and versatile option for lighting home setting, clubs, hotels or restaurants.
If you have a single light point but need to illuminate large spaces, cable systems can really make the difference. This way you will create a line of lights, embellishing and diffusing the light all around. Their convenience then lies in the fact that they have a modern and elegant design that adapts to any setting, they can be moved and oriented in a much easier and more comfortable way.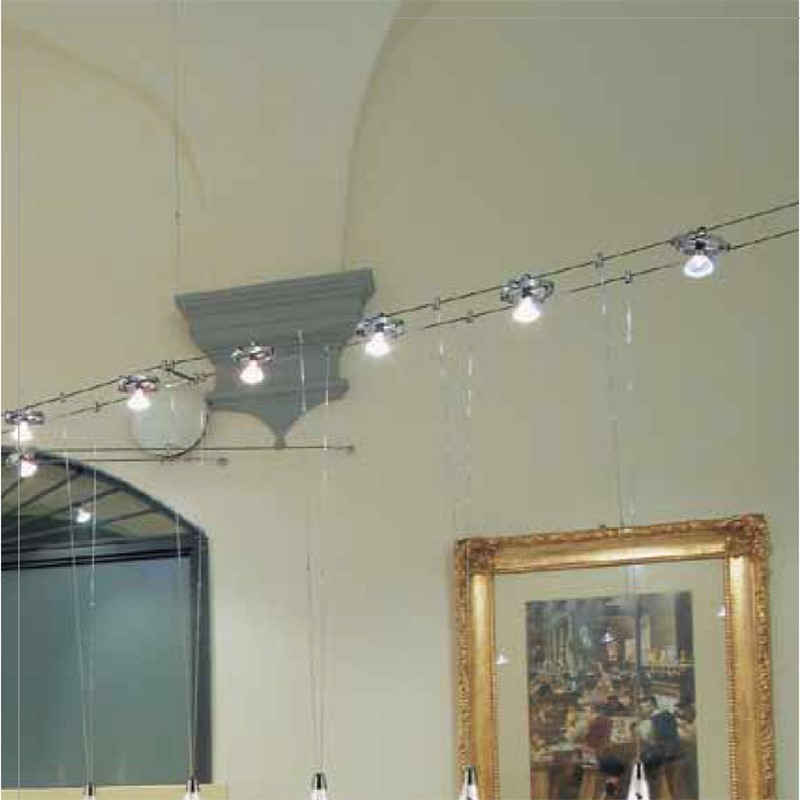 Step marker lamps
Step marker lamps for interiors are practical solutions when it comes to illuminating corridors, stairs or passageways with just a few light points. The dimensions and shapes are then various, as well as the lighting power and the colors.
This will allow you to find the best solution to create continuity with your setting. Indoor lighting is a very important aspect to take into consideration and step marker lamps are perfect not only for illuminating but also for conveying elegance and style to your home or club.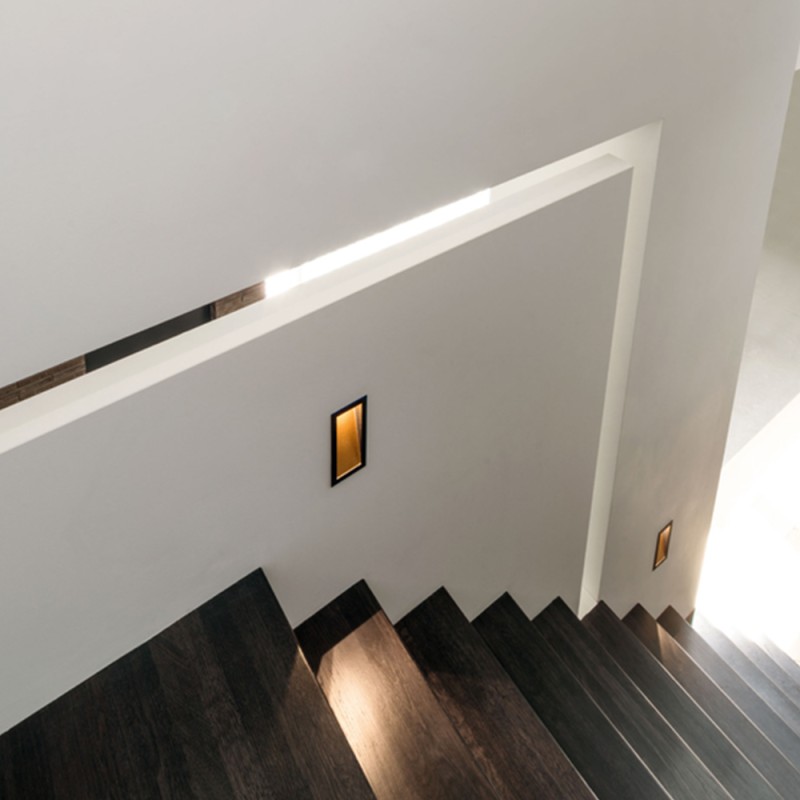 Illuminated LED mirrors
From interior lighting such as table, floor or ceiling lamps, we move to a more niche category, which concerns illuminated LED mirrors, very convenient for lighting your bathroom if you don't have the possibility to insert a light point above at the sink. In fact, with illuminated LED mirrors, you won't have to worry about this problem, since thanks to the built-in light, with a click you can have the diffusion of light you need. These are latest generation systems, controllable with touch control, extremely customizable and modern. You can opt for magnifying, framed, circular or rectangular mirrors.
Don't wait any longer, go to our Diffusione Luce website and find inspiration for your interior lighting!
Written by Alice Pruccoli