The Flower Pot is an iconic lamp created by the Danish architect and designer Verner Panton in the 60s. Its simple and recognizable shape makes it a true design icon, capable of enhancing any setting with its elegance and style, above all thanks to the new colours.
Let's find out in detail together.
Flowerpot Verner Panton
Aesthetically, the Flower Pot looks like a cylindrical lamp with a slightly oblique opening on the top. In fact, the shape is inspired by the fashion and pop culture of the 60s, which exalted color and curvilinear shapes.
The Flower Pot is then available in different versions, including the original one in anodized aluminum, the lacquered steel version and the brass version.
New Flowerpot colors
But the great news of Flowerpot is that it has also been made in other new colors including green, mustard, cobalt blue, opaque white, pink and many others. So if this lamp was already an icon of design and style, with all these new colors, Verner Panton has launched an unprecedented collection.
They move on from the softer and more classic shades to the bright, electric and captivating colors, perfect for giving an extra edge to the setting. In fact, now there are no more excuses, the Flower Pot will capture attention in any setting you place it, from the bedroom to the dining room, from the study to the kitchen, as well as in restaurants, bars or hotels.
Therefore, based on the color chosen, the lamp will integrate perfectly into the context, or it will create the right detachment, becoming the point of visual interest.
In conclusion, Verner Panton's Flower Pot in its new colors has become to all intents and purposes a lamp with a timeless and captivating design, capable of enriching any environment with its elegance and creativity, while always maintaining its simple and harmonious shape.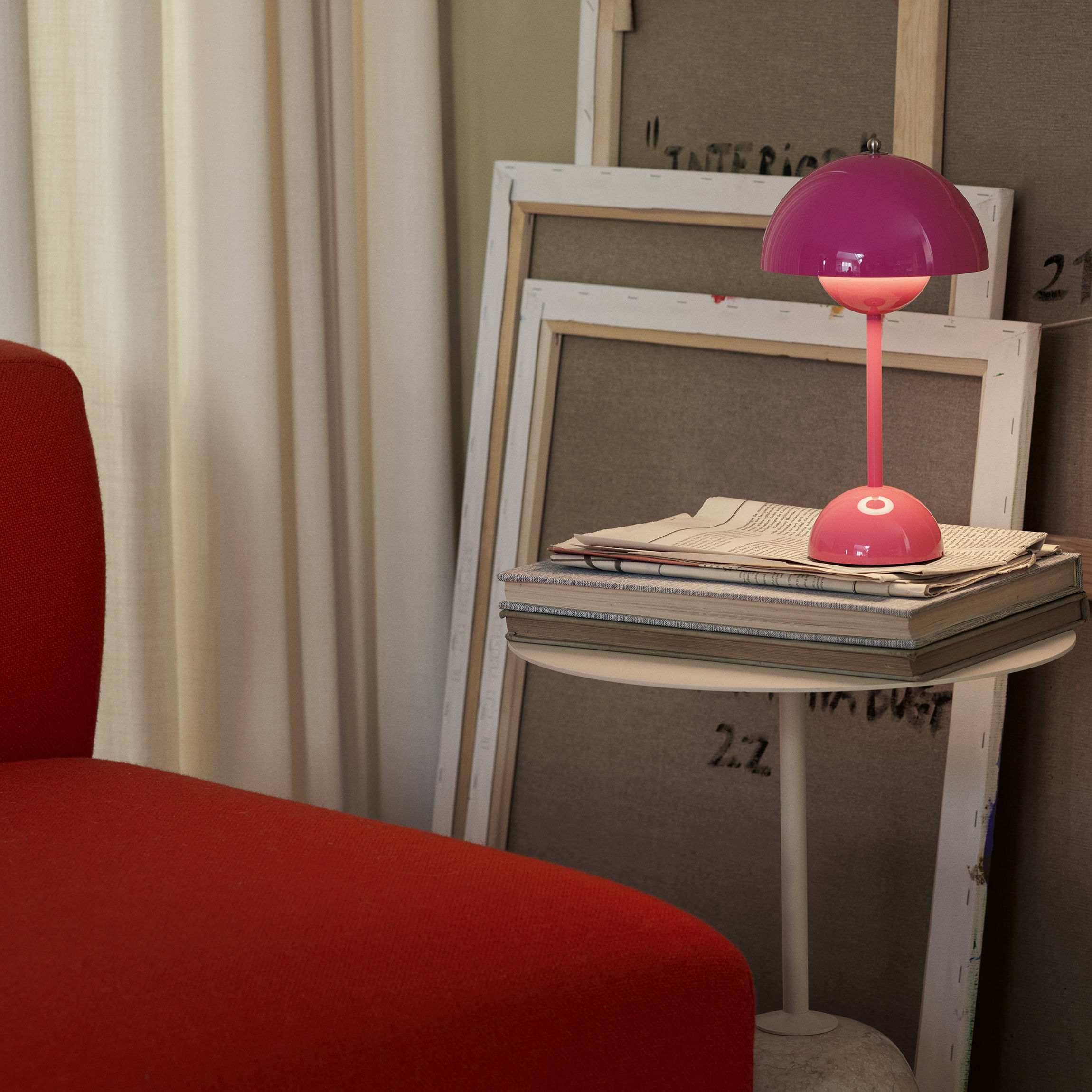 What are you waiting for? Don't miss it, discover it on our Diffusione Luce website!
Written by Alice Pruccoli