Summer is upon us and with it the sultry heat. So if you're looking for an effective way to cool your home without having to turn on the air conditioning, a fan is the ideal solution. However, with so many types of fans available, choosing the right one can't be so obvious.
In this article, we'll look at the differences between ceiling, wall and table fans, and help you figure out which one is best for your needs.

Ceiling fans
Ceiling fans are probably the most common and well known and are a popular choice for homes or rooms with high ceilings. In fact, thanks to their elevated position, they can effectively circulate the air throughout the room, creating fresh and comfortable air. The characteristics of ceiling fans can then be various: they can have from three to six blades depending on the model, and can be equipped with features such as speed regulation, lighting and have a remote control for intelligent control.
Wall fans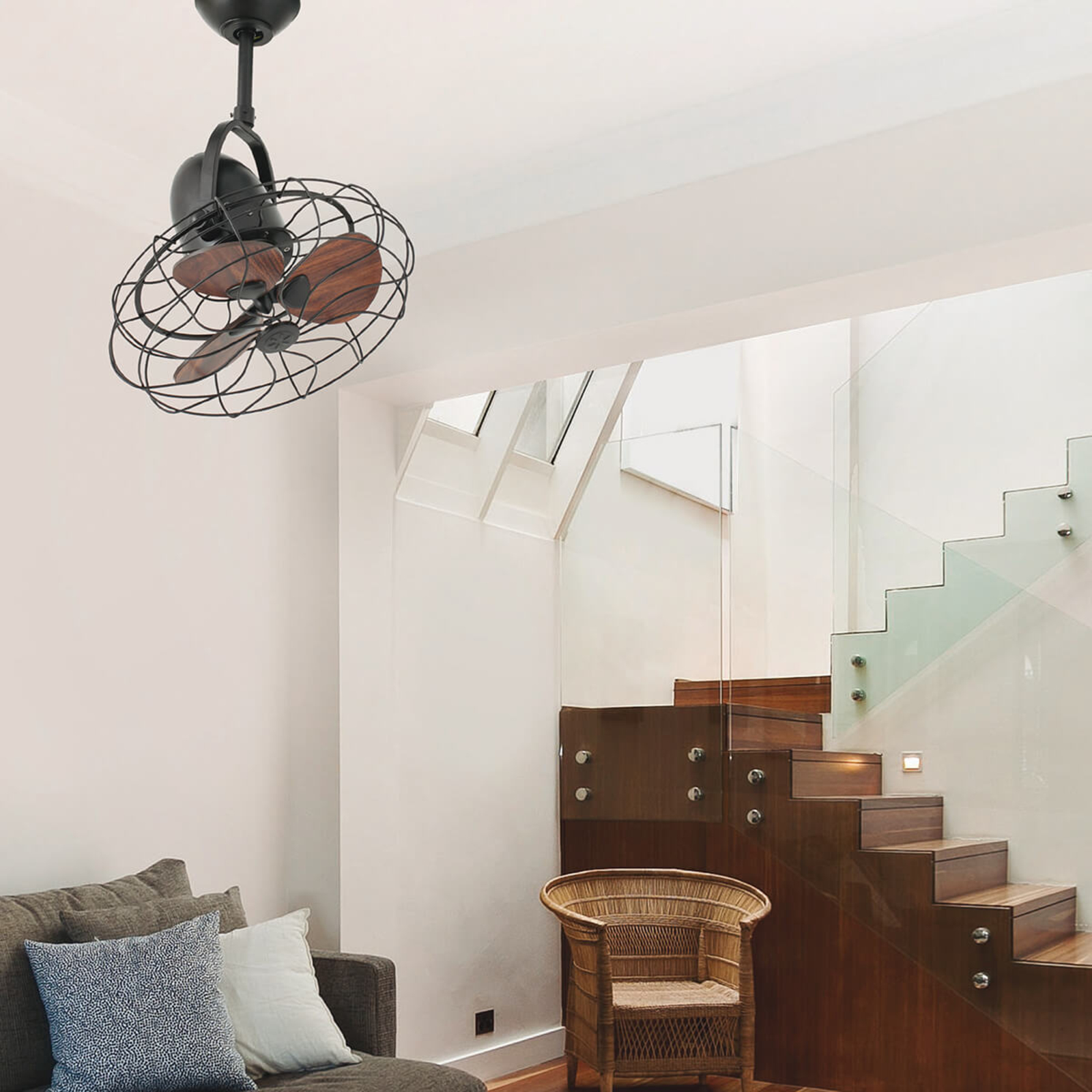 Wall fans are another option for keeping your home cool. These fans are mounted directly to the wall which means they take up less space than ceiling fans. Additionally, wall fans are easy to install and can be adjusted to direct the airflow in a specific direction. They are therefore perfect for airing out smaller rooms.
Table fans
Finally, there are table fans, which are probably the most popular choice for homes and offices. These fans come in many different sizes and styles, and can be placed on any flat surface. Table fans are therefore ideal for smaller rooms where constant air circulation can help maintain a cool and comfortable environment.
How to choose the right fans?
When choosing a fan, it is important to take a few factors into consideration.
First, consider the size of the room where you intend to use the fan. If the room is large, you may need a ceiling fan to ensure good air circulation. If the room is smaller, however, as we have seen, a table fan could be sufficient. For example, consider that a 100 cm diameter fan is suitable for a 15 m² room (for example a bedroom). While larger fans, up to 160 cm in diameter, are suitable for rooms with a surface area of ​​35 m² . Beyond these dimensions more fans should be installed.
To understand instead what is the air flow I want to have in my environment, below are some examples. For a workshop or large work settings, it is essential to have large and powerful fans, ranging up to 350-400 m³/min, for an office table fan instead, a flow rate of 15 m³/min is sufficient, while for a living room of 30 m², oriented rather towards a flow of 150 m³/min to have effective ventilation.
Secondly, the noise level of the fan must be considered. In fact, some are noisier than others, which can be annoying if you intend to use it in a room where you want to enjoy a quiet setting. Also, some have adjustable speed options, which means you can increase or decrease the speed as needed. And if you want to use the fan in both summer and winter, another important feature is the reversibility of the rotation. Another aspect to consider is the lighting, in fact many fans have integrated LEDs, so as to have 2 functions in one: air and light. Generally these fans are latest generation models, which also offer smart control, with the possibility of regulating the various functions via a portable remote control. You will thus be able to adjust the color temperature of the integrated LEDs, passing from a colder to a warmer light.
Finally, the design of the fan must be considered. There are now many that are available in different styles, materials and colours, which means that you can choose one that suits your decor style. Ceiling fans for example can come with lights and have blades of different shapes and colors, making them a decorative choice. Wall fans can be built into the wall or have an external frame that can be customized to match the design of the room. Table fans, on the other hand, have modern and eye-catching designs, or have a more traditional look.
In conclusion, the purchase of a fan is a recommended choice to face the hot summer temperatures, thanks to the movement of the air they help keep the environment cool and reduce the use of air conditioning. Furthermore, fans can be an excellent solution to reduce electricity costs, since they consume less energy than the latter.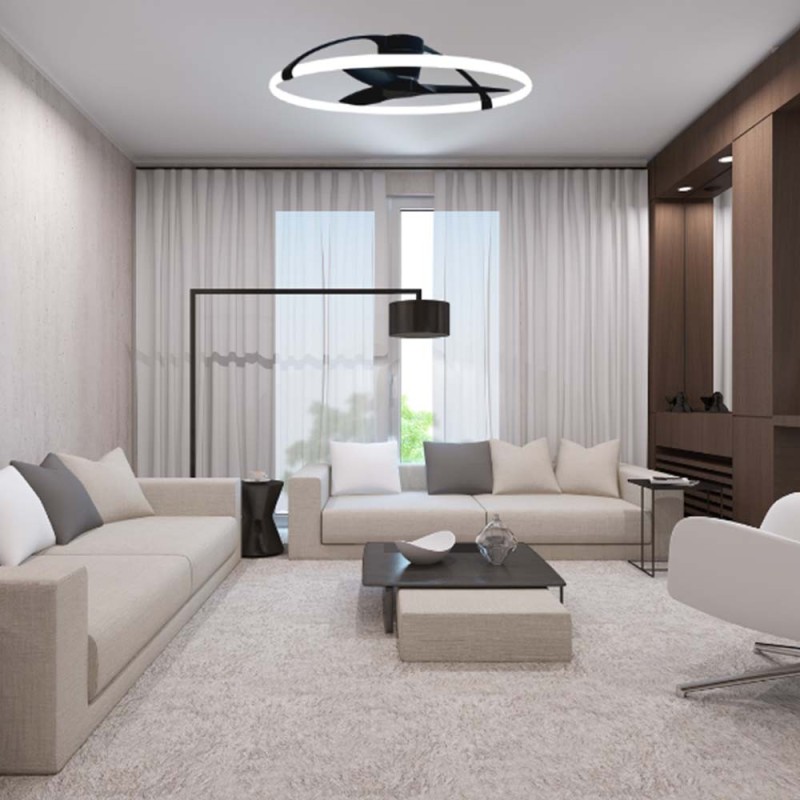 Choose your right one on our Diffusione Luce website!
Written by Alice Pruccoli