Hypnotic, elegant and unusual, this is how the new suspension lamp designed by Nika Zupanc for Lodes called Elara presents itself.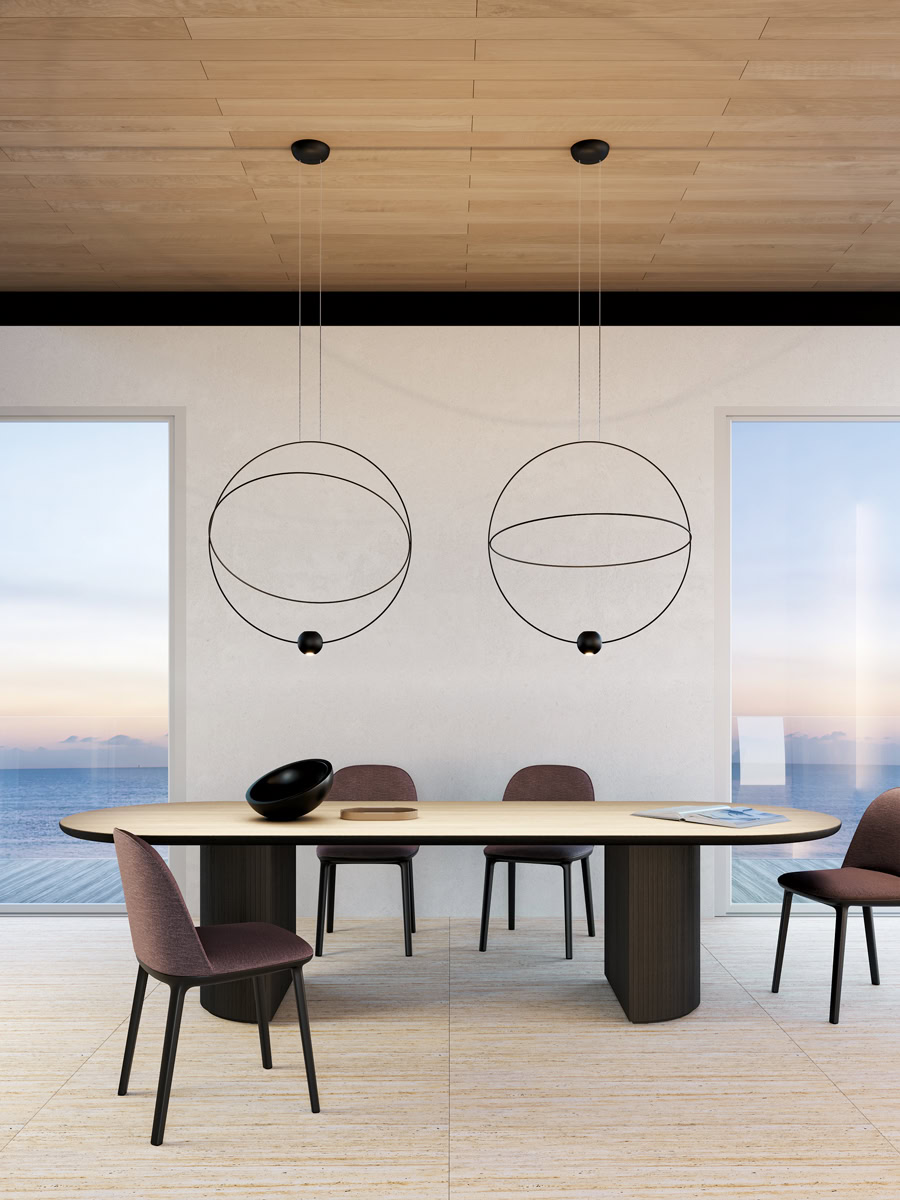 In the creation of this lamp, everything was studied in detail, from the use of materials, to the lines up to the choice of the name.
The latter in fact recalls astronomy and Greek mythology, so as to create a common thread with the shapes of the lamp as the geometric design imitates the trajectory of the planets in the universe.
Elara is therefore inspired by astral movement as it is characterized by two metal rings, one of which can be positioned at various angles to produce fluidity and movement, and by a small sphere at the lower end of the lamp that contains the light source.
Aesthetically, in fact, Elara is an extremely fine and elegant suspension lamp, the two circles that intersect in the diameter are chic and simple, expressing peace and tranquility, on the lower part instead of the vertical circle we find a sphere that, based on the choice of the lamp, will be black or gold color.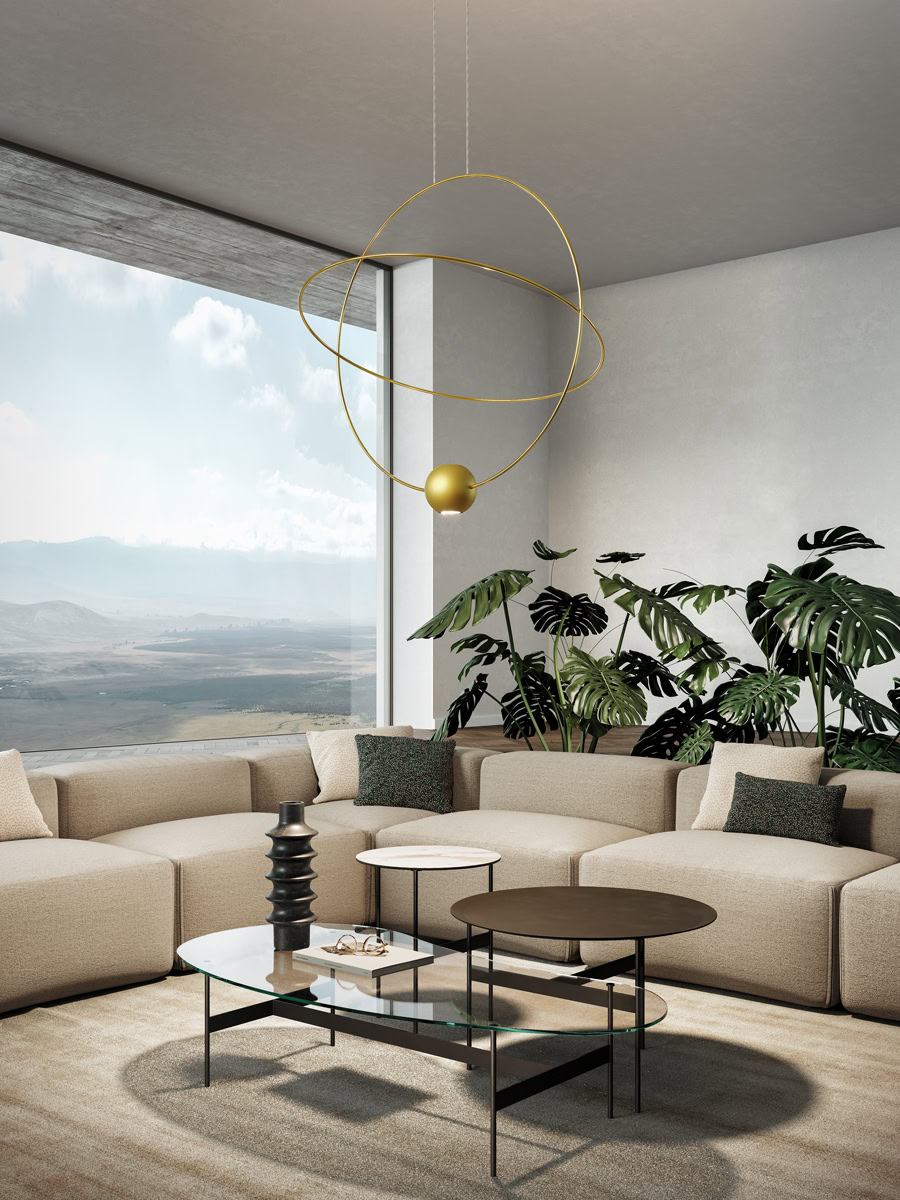 Speaking instead of the light source, this emits a glow that can illuminate an entire room, making it versatile and suitable for any setting. Furthermore, always to remain on the subject of flexibility, it is possible to orient the double emission sphere both upwards and downwards, according to the needs of light. All this makes this lamp suitable for a wide range of settings, such as above a dining table in a residential setting, or as part of a larger installation in public spaces such as a hotel lounge or restaurant.
Elara then functions as an object in its own right or in composition within a room, thus allowing you to experiment with the projection of light and shadow through different angles and finishes.
This lamp is also extremely practical, in fact, thanks to the dimmer controlled by the wall switch, it will allow you to modulate the intensity of the light to create your own degree of illumination.
Finally, it is available in two sizes, medium and large and in two colors, gold and black.
Elara is therefore an elegant and refined lamp that knows how to capture the attention of its guests and you cannot miss it.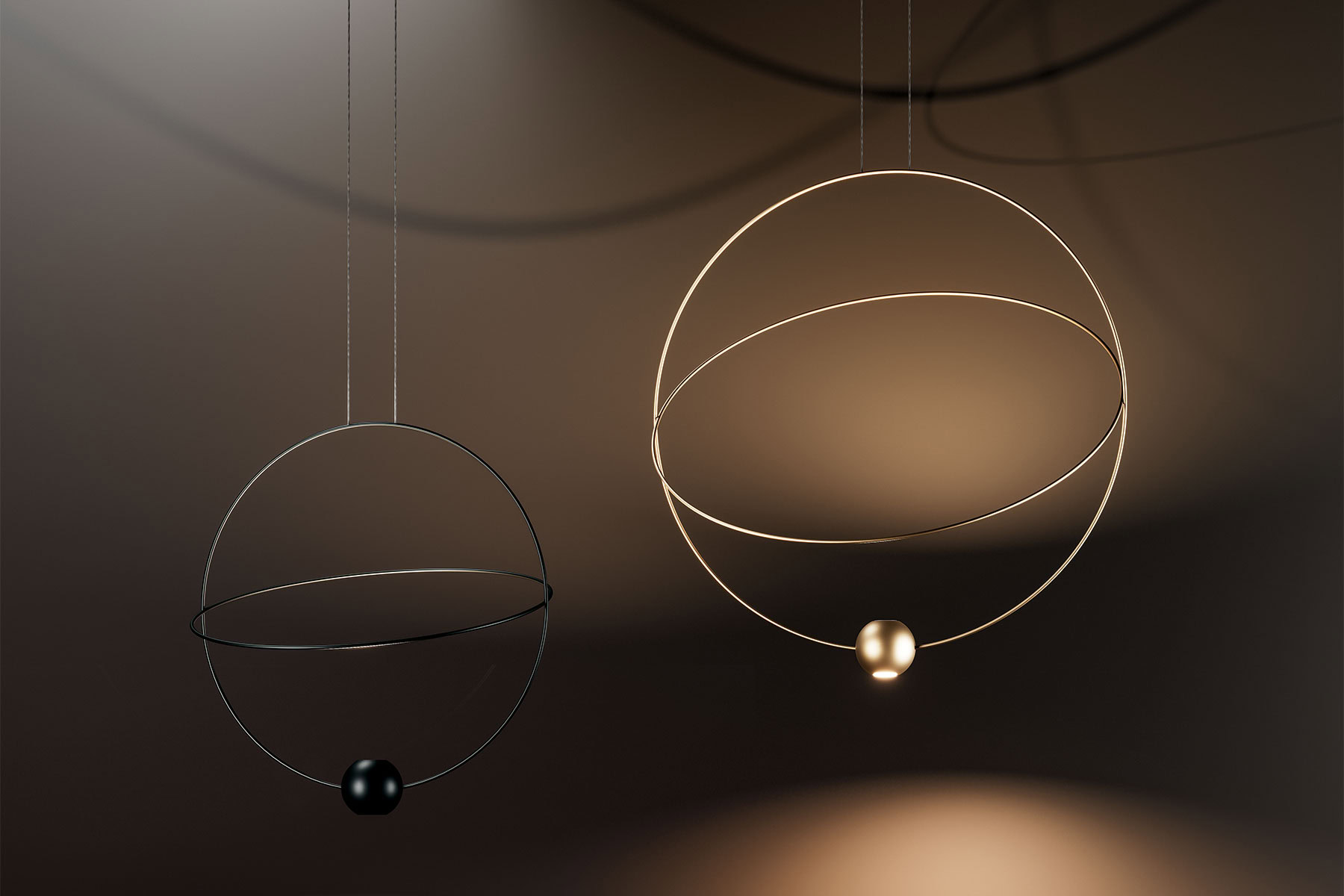 Soon it will be available on our Diffusione Luce website and in order not to miss this opportunity, hurry up to write to us for more information!
Written by Alice Pruccoli