Elegant, sinuous, with a modern and innovative design, Almendra is all this and much more, a creation of the Flos house created by designer Patricia Urquioila.
Almendra was born from a functional idea, with particular attention to the research of materials, to minimize the environmental impact. Let's find out more in detail.
Almendra, Flos 
Almendra is a suspension lamp, providing diffused light, with a matte or metallic finish that incorporates the lighting source inside.
The concept is similar to the shape of a flower, with its pistil and the leaf around it, but in reality it is made even more intimate and enveloping, like the shells of certain seeds. They start thinking about almonds as it is contained inside a shell. Hence also the name.
Thanks to the internal layers of this shell, there is an adequate lighting system so that the light is projected in the best way. Precisely for its charm and its lines, it is perfect both in contract contexts, such as hotels, restaurants and bars but also for classy and refined domestic setting.
Almendra specifics
Going more specifically, Almendra is available in three different aspects, linear, arched and branch, and in two different lengths. The reason behind this choice of shapes is always linked to the natural world. To connect these happy shells, the lighting element was thought of branches and clusters. So it was decided for a linear collection and two more articulated and sinuous ones.
Speaking of colors instead, they thought of those of almond, thus taking inspiration from the natural elements and therefore the metallic blue, the nude, the off-white, the anthracite, the ocher and the metallic lilac came out.
About the materials, they opted for aluminum for the stem while for the shells a polymer that derives from cellulose.
For Flos and Patricia Urquioila, the designer who created Almendra, finding the possibility of breaking down the object to be able to dispose of it at the end of use was a prerogative. They thus eliminated any type of glue, using only almost invisible screws, to facilitate disposal. Then on the aluminum body and on the petals the indications with the recycling class were engraved.
This attention to sustainability and the use of materials is an added value that this lamp has.
Another added value are its internal features, thanks to the use of integrated Edge Lighting technology. In this way you can rotate the lighting by 60º and change the direction of the light emitted.
As if that weren't enough, the electronics integrated into the ceiling rose allows the use of different intensity adjustment systems: 1-10V, DALI, button or potentiometer.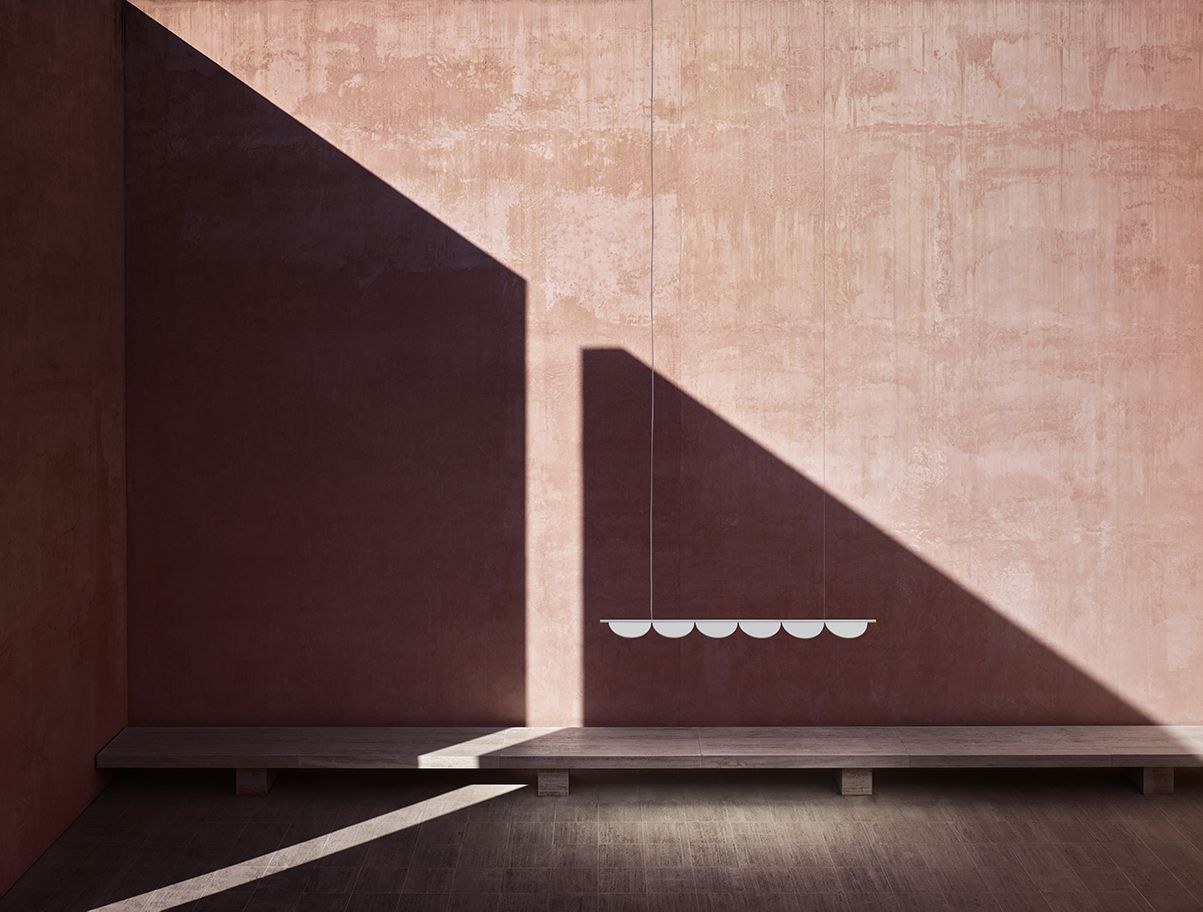 Almendra is therefore one of those unique and avant-garde pieces that you just can't miss.
Come and discover the colors and models in which it is available on our Diffusione Luce website
Written by Alice Pruccoli