 
Targetti Adjustable recessed projector icare earth 74123 70w bulb g12
By
Drive-over recessed projector for outdoor use complete with G12 lamp holder for 70W bulbs with high brightness metal halide. IP68 water protection with the possibility of being installed also inside swimming pools. External diameter of 300mm.
Product Information:
Professional adjustable recessed projector for metal halide lamps. Body in cast anodised aluminum. Optical system gimbal with adjustable reflector up to 25 ° in all directions with aiming locking system. aluminum faceted optic. PVC cockpit complete. Resistant to static loads up to 20kN. Integrated power supply. Pre-wired with cable 1m H07RN-F (3x1,5 mm²) resin to ensure the watertight integrity of the product.
The luminaires of the Icare series comply with the driveway and walkability requirements of the EN 60598-2-13 standard. They are therefore suitable, according to the different types, to be installed in all the areas envisaged by the law, such as parking lots, areas reserved for pedestrians and particular areas. The use of the thermal filter or the ring for heat dissipation allows to reduce the temperature on the glass by 30% compared to normal conditions, making the versions suitable for installation in vehicular and walkable areas, according to the same standard, discharge up to 70W. The versions that do not comply with the aforementioned regulation for high temperature values still pass the torsion and static load tests required by the regulation.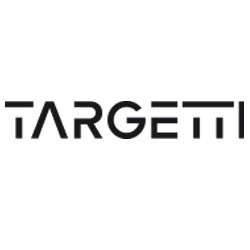 Data sheet
Barcode:

8007753252382

Reference

74123

Input voltage

220/240 V 50/60 Hz

Depth in mm

390

Diameter in mm

284

Degree of protection

IP68

Surface finish

SILVER

Material

Stanless steel

Light source

DISCHARGE METAL HALIDE

Average hours duration

10000

Glass

Transparent

Watt power

70 W

Number of light sources

1

Driver power supply

With driver

Complete with bulb

No bulb

Carriageable

Yes

Formwork

Yes

Lampholder

Lampholder G12
Please note:
The products are 100% original from the factory. You can easily order your product and choose whether to return it within the next 14 days
Security policy
(edit with the Customer Reassurance module)
Delivery policy
(edit with the Customer Reassurance module)
Return policy
(edit with the Customer Reassurance module)
Review
99% of customers are satisfied