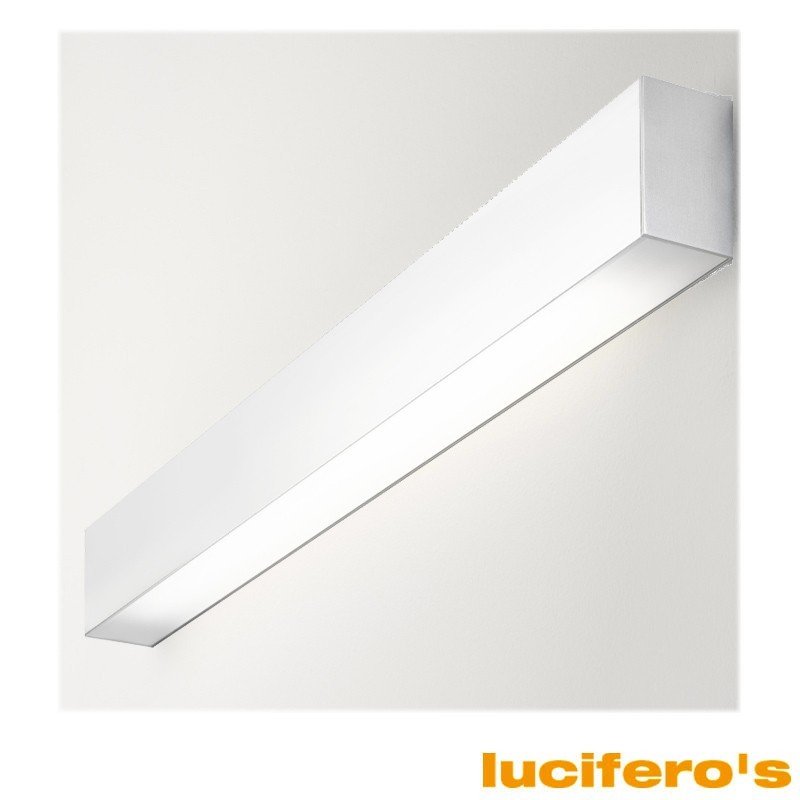  
Lucifero's File Wall Lamp LED 1700 mm LTC824 White
By
The product can be ordered
Wall/ceiling lamp direct light with satin white diffuser
Color White
Lamp LED 38.4W 3000K 5250 lm
Degree of Protection IP40
Product Information:
WALL VERSION LED WHITE
FILE is a collection of wall luminaires, ceiling and suspension, with direct and indirect light. The structure consists of profiles of extruded silver anodized aluminum and is designed for fluorescent or halogen cables with electronic ballasts. FILE is available in surface-mounted mono output versions, suspension mono and bi-emission and flush with visible frame or complete disappearance, into finished modules. It can also be found in a system versions, with varying compositions and customized lengths. The colors are white, anodized aluminum, oxidized chrome, oxidized steel brushed, oxidized brown and glossy black. All models are available in different sizes, wattages and speaker complete with satin white or dark light reflector. The spotlight dark light polished metallized aluminum are high efficiency. FILE is a versatile and practical tool in the hands of designers who, due to its technical characteristics, employ it in architectural contexts very different from each other.
Please note:
The products are 100% original from the factory. You can easily order your product and choose whether to return it within the next 14 days
Security policy
(edit with the Customer Reassurance module)
Delivery policy
(edit with the Customer Reassurance module)
Return policy
(edit with the Customer Reassurance module)
Review
99% of customers are satisfied