TAKE ADVANTAGE of welcome code |

VOUCHER : WELCOME
On sale!
Reduced price
Not available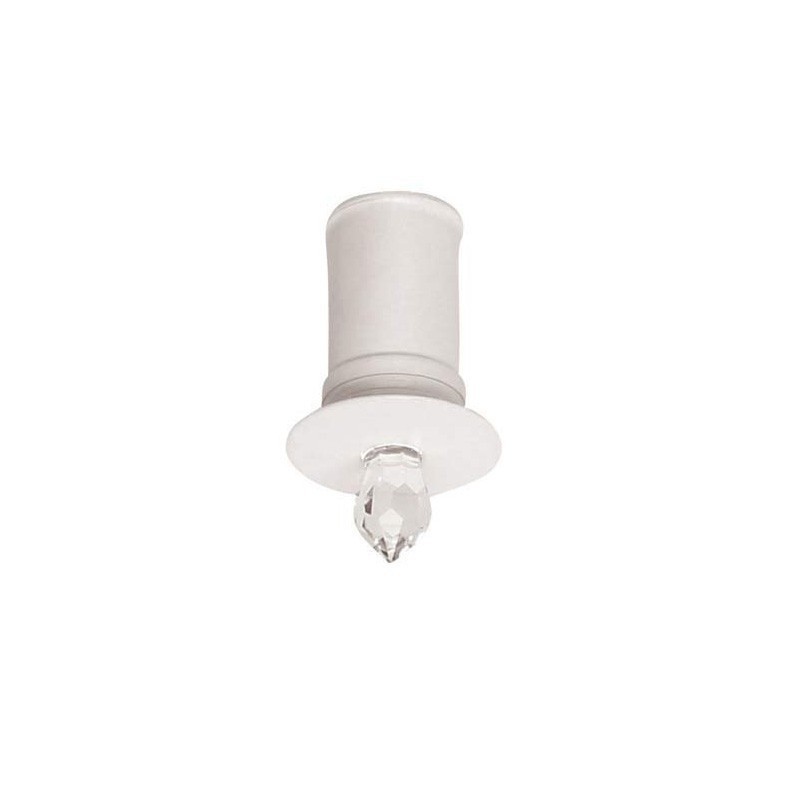 iLed ELIN Recessed Spotlight Diamond LED 0.5W 5000K Cool Light White
ELIN Recessed Spotlight Diamond LED 0.5W 5000K Cool Light White
Product Information:
Recessed spotlight originating from the texture of a crystal. The shining casing releases a refined energy, in its cleanest and purest form. Elin features two kinds of source: the 5mm LED source, also available in the RGB version, and the powerLED source. The prismatic ground transparent crystal diffuser is worked through artisan processing, a guarantee of high quality. In fact, the small imperfections on the structure are typical of a hand-made product. The product has been designed to enhance extremely elegant spaces of hotels, private homes and shops.
LED 0.5W 60 lm 5000K Diffused Cool Light
Driver 24 V (not included)
Finish White
IP20
20x35 mm
Reference: LPV-20-24
Brand: Mean Well
Power Supply LPV-20-24 20.2W 24V 0.84A IP67 Constant Voltage Driver
Reference: LRS-50-24
Brand: Mean Well
Power supply with input voltage: 85 - 264V AC, 120 - 373V DC. Output voltage: 24V. Output current: 2.1A. Maximum output power: 50.4W.
Data sheet
Barcode:

8058774348615

Reference

91201B00

Input voltage

24 V AC/DC

Length in mm

35

Diameter in mm

20

Degree of protection

IP20

Material

Aluminum

Light source

LED

Average hours duration

50000

Watt power

0.5 W

Luminous efficacy in lumens

60

Light Temperature

5000 K

Product Color

WHITE COLOR

Number of light sources

1

Mounting diameter in mm

15

Driver power supply

Without driver
Be the first to ask a question about this product!
Please note:
The products are 100% original from the factory. You can easily order your product and choose whether to return it within the next 30 days
Security policy
128 bit SSL certified website
Delivery policy
Fast shipping to any city
Return policy
Free returns up to 30 days
Review
99% of customers are satisfied
Trustpilot verified reviews