 
IGuzzini B787 iTeka Gray 150W R7S Floodlight adjustable outdoor
More buy more save :
If you buy
5
products the price is
If you buy
10
products the price is
Halogen
150W
Optic: AT - Asymmetrical transversal
Adjustability: directional
Material: die-cast aluminium
Size (mm): 270x195x162, Weight (kg): 2.13
Environment: indoor/outdoor
Designer: Mario Cucinella
Product Information:
Technical description

Wall lighting system for use with halogen 150W QT-DE lamps. Optical assembly and frame made of die-cast aluminium alloy, acrylic liquid grey paint with high resistance to atmospheric agents and UV rays. Transparent sodium calcium safety glass , 4 mm thick, secured with silicone to the frame. The frame is secured to the optical assembly with two stainless steel AISI 304 captive screws and a stainless steel AISI 303 hinge pin. 50 Shore silicone gasket between the two. Reflector with transversal asymmetrical distribution made of 99.85% ultrapure aluminium which has undergone an anodic oxidation process (thickness: 2/4 micron) The fitting can be oriented on the vertical plane by +45°/60° and 337° on the horizontal plane, with mechanical blocking mechanism for the aim. Outlets for rainwater drainage on the body and on the frame. The product has a base made of die-cast aluminium alloy with a double PG 11 cable clamp in EPDM for pass-through cables. All screws are A2 stainless steel. Light flow upward dispersion is null, in compliance with the most restrictive norms that govern against light pollution (G6 full cut-off optic as per EN 13201 norm). Available accessories: coloured filters, diffusing glass, safety grill, and louvres that can be installed as a couple.

Installation

Wall and pavement installation (concrete, full brick, and natural stone) via accessory kit. Ground installation via spike accessory. Pole installation via flange accessory.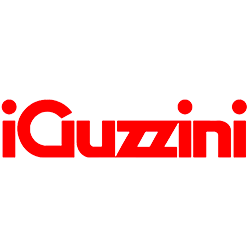 Data sheet
Barcode:

8025550178131

Reference

3.B787.015.0

Input voltage

220/240 V 50/60 Hz

Depth in mm

162

Width in mm

195

Length in mm

270

Degree of protection

IP66

Material

Aluminum

Light source

DISCHARGE METAL HALIDE

Watt power

150 W

Luminous efficacy in lumens

1631

Product Color

GRAY COLOR

Number of light sources

1

Beam angle

+45°/60°

Weight in Kg

2.10

Driver power supply

With driver

Complete with bulb

No bulb

Efficiency %

68
Please note:
The products are 100% original from the factory. You can easily order your product and choose whether to return it within the next 30 days
Security policy
128 bit SSL certified website
Delivery policy
Fast shipping to any city
Return policy
Free returns up to 30 days
Review
99% of customers are satisfied
Trustpilot verified reviews