TAKE ADVANTAGE of welcome code |

VOUCHER : WELCOME
On sale!
Reduced price
Not available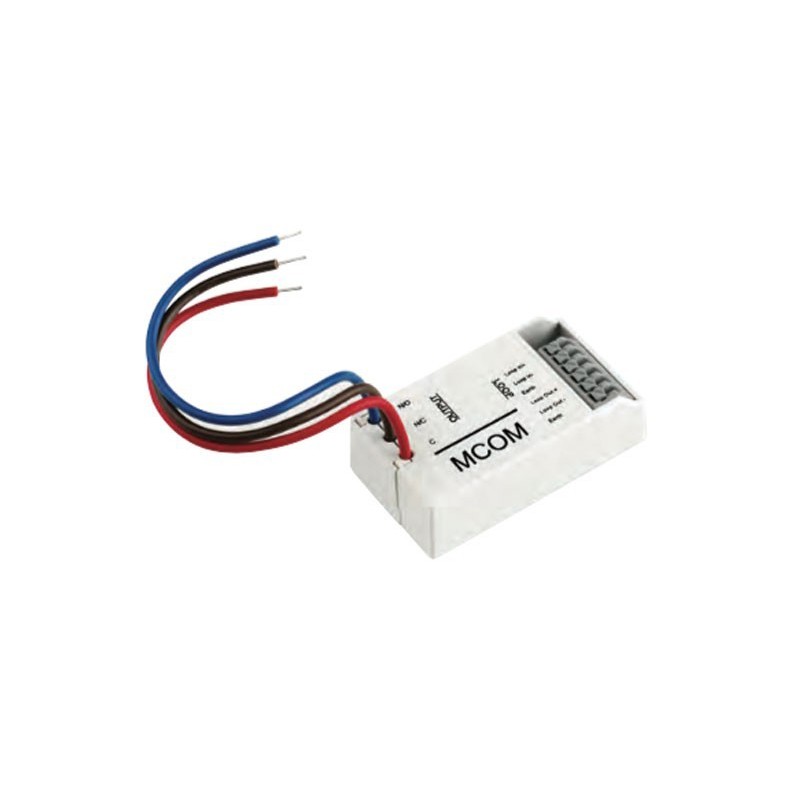 Cooper MCOM Micro Single Channel Output Units
Cooper MCOM Micro Single Channel Output Units
Product Information:
MCOM: Micro single channel output unit (recognised as output unit)
An extensive range of micro interfaces are available to support our range of control panels, providing solutions for most design requirements.
The MCOM is a single output, soft addressed, micro interface, incorporating integral short circuit isolators. It is extremely compact and therefore ideal for incorporation into other equipment.
The MCOM is fully compatible with the current range of Menvier intelligent addressable re control panels.
It is suitable for switching low voltage (24V dc at 1A maximum), via a set of non latching relay contacts.
It is suitable for switching HVAC control circuits, plant shutdown control circuits, re door closure etc. 
Optional Variants
The (MCOM-R) gives a 5 second pulse on reset, and is used for connecting/resetting beam detectors.
The (MCOM-S) is identi ed by the panel as a sounder and does not reset when put into silence mode, only resets once panel has been reset.
Benefits
. Quick and simple to install
. Compact size
. Soft Addressed
. Integral short circuit isolator
. Plug and play, no hard addressing required . No external short circuit isolator required 
INSTALLATION
1. Suitable for switching 24V dc control circuits ( re door retainers etc).
2. Connections suitable for single strand reproof cable up to 2.5mm2.
3. Loop and output cable screen must be connected to interface earth terminals.
4. The relay output is a set of change over, non-latching, volt free contacts which are non monitored.
Note: No addressing of the interface is required (see control panel operation for details) 
Be the first to ask a question about this product!
Please note:
The products are 100% original from the factory. You can easily order your product and choose whether to return it within the next 30 days
Security policy
128 bit SSL certified website
Delivery policy
Fast shipping to any city
Return policy
Free returns up to 30 days
Review
99% of customers are satisfied
Trustpilot verified reviews