On sale!
Reduced price
Not available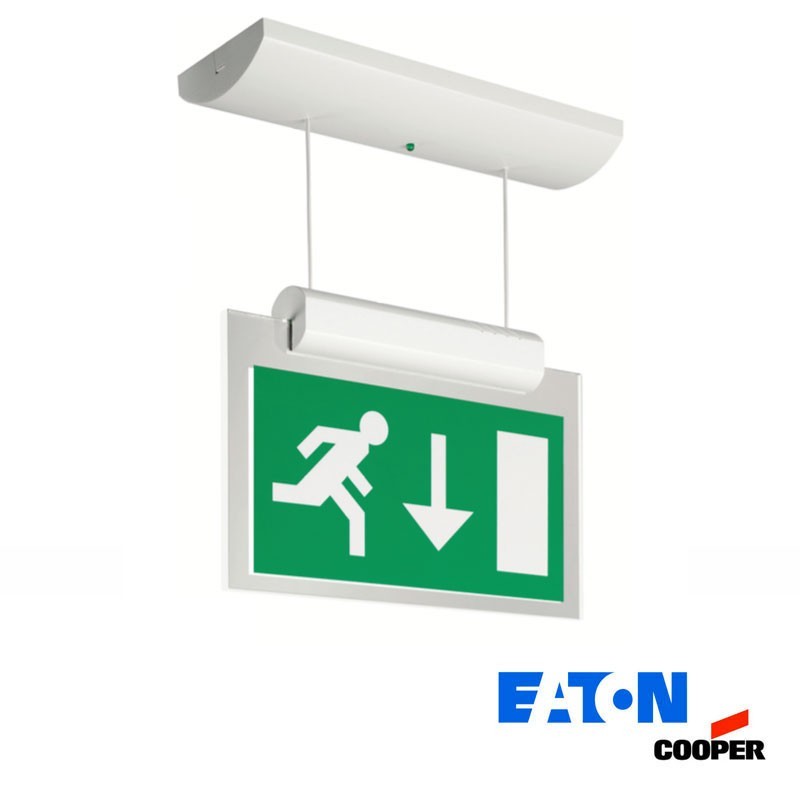  
Cooper-Eaton VIA8-PSD 8 LED Emergency Lamp Suspension IP40
Product Information:
VISuggested uses:
Hotels, restaurants, uf us, commercial, cinemas, theaters, schools.
Particularly suitable for medical locations. Signaling of the emergency exits and escape route.
Via is a signaling device with innovative LED light source.
The simple and straightforward design allows full integration with prestigious environments while the high operational autonomy (2h) makes it suitable in rooms used for medical purposes, as well as to large commercial spaces.
Via is installed in a ceiling suspension, in the corridors and along the escape route where it is visible from a distance of well
30 meters (according to EN1838).
The methods of operation, permanent and non-permanent SE SA, are user selectable. The device is also equipped with inhibition and restmode with TLU remote control.
• Device with LED technology
• Approved to EN60598-2-22
• Alarm Panel meets EN1838 • Suspended installation
• Ni-Cd HT guaranteed 4 years
• Viewing distance: 30m
Data sheet:
Standard versions
Strip Light Source 8 LED high brightness
Construction equipment Base in white ABS, signaling panels transparent acrylic with pre-applied pictograms
IP40 protection
Operation Non-maintained SA and permanent SE
Reload 12h
Inhibition and mode of inhibition and Rest-mode off with remote control TLU
Manual Test test functions with remote control TLU
installation options Ceiling suspended
Power supply 230V 50Hz
Operating temperature + 0 ° C to + 25 ° C
Visibility distance 30m
Please note:
The products are 100% original from the factory. You can easily order your product and choose whether to return it within the next 30 days
Security policy
128 bit SSL certified website
Delivery policy
Fast shipping to any city
Return policy
Free returns up to 30 days
Review
99% of customers are satisfied
Trustpilot verified reviews