TAKE ADVANTAGE of welcome code |

VOUCHER : WELCOME
On sale!
Reduced price
Not available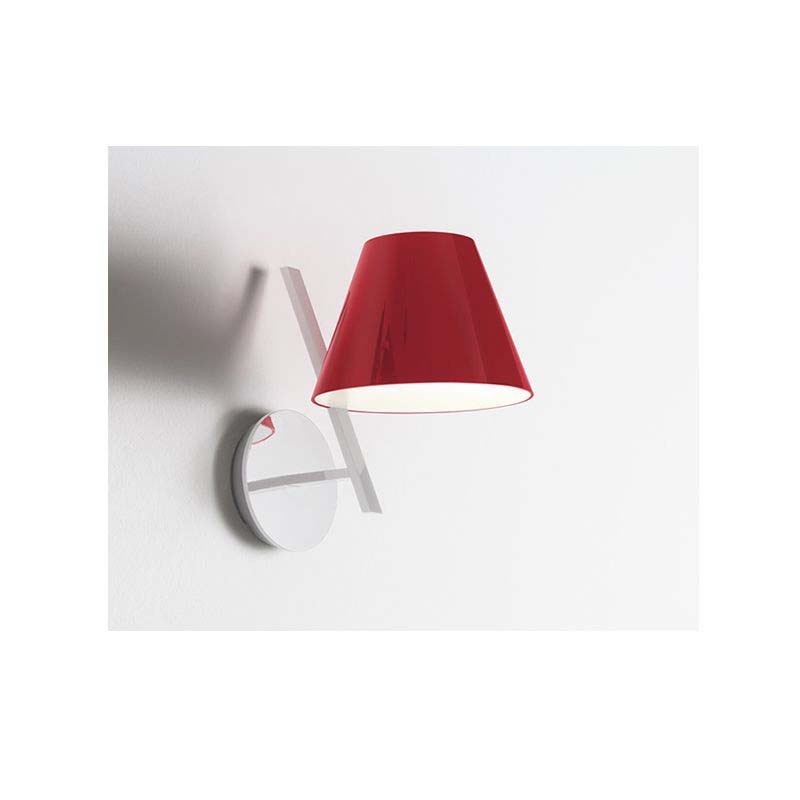 Artemide La Petite Wall Lamp Applique Red
More buy more save :
If you buy
5
products the price is
$209.05
25
Artemide La Petite Wall Lamp Applique Red
Product Information:
DESIGN BY:
Quaglio Simonelli
MATERIALS:
Polycarbonate, aluminum, methacrylate
DESCRIPTION:
An archetypal lampshade balanced on a tilted stem. Simple elements, exquisitely combined into an amazing geometric composition, recall basic forms matched with different materials for technological reasons. Despite its plain and simple look, this lamp clearly conveys the skills of Artemide. The lampshade is a lightweight plastic volume closed by two diffusers that produce a pleasant soft direct and indirect light. The joint connects the lampshade with the aluminium stem on a minimal support. These simple elements are combined into a plain and elegant object, where the tilted stem is counterbalanced by the lampshade s volume.   "La Petite walks on a wire, balancing between full and empty. There is no symmetry in its design, but there is order. A subtle harmony of elements disassembled, in equilibrium at the boundary between light and dark." Quaglio Simonelli
Data sheet
Barcode:

8050539329051

Reference

1752010A

Input voltage

100-240 V

Degree of protection

IP20

Material

Aluminum

Light source

LED

Adjustable power

Dimmable

Watt power

6 W

Product Color

RED COLOR

Complete with bulb

No bulb

Compatible current

EU-AUD-USA-UK-JAP

Lampholder

Lampholder E14
Be the first to ask a question about this product!
Please note:
The products are 100% original from the factory. You can easily order your product and choose whether to return it within the next 30 days
Security policy
128 bit SSL certified website
Delivery policy
Fast shipping to any city
Return policy
Free returns up to 30 days
Review
99% of customers are satisfied
Trustpilot verified reviews